457 Come Away with Me – Angel The Dreamgirl
A young beautiful girl to come for you on a sports car Chevrolet Camaro. She walk on her high heels to the car and open the door. She invites you to join her. She inserts the key into the ignition and starts the car. The girl sexually and gently presses the gas pedal and you hear the car start to roar. This starts to become horny. She teases you slowly, moving smoothly in time with the growl of the car. you can see closely as her nylon legs in high heels press the gas pedal.
She starts to caress herself, she likes it and she becomes horny. we can continue? She jams the car and shows you her nylon legs wearing lacquered high-heeled shoes. It allows you to touch them. She gently bites her bright red lips and spreads her legs wide at a time when you are already ready and so close to her. You want this so much that you goosebumps run over your body when she gently touches your big cock with her red lips. Then she takes off her heel and teases you with her nylon legs, feet and toes. She'll give you a leg job for a while. She takes her heel and teases you, rubbing your cock on the laceron shoes, clasping between the heel and the sole. Angel tease you a little more with her red lips, and then again give you the work of your feet and you come on her nylon legs. Jet your warm sperm to shoot at her feet and she play with your cum. Her toenails are pink. She wears black vintage nylons.
Size: 1.3 GiB Duration: 13 min Resolution: 1920×1080 Format video: MP4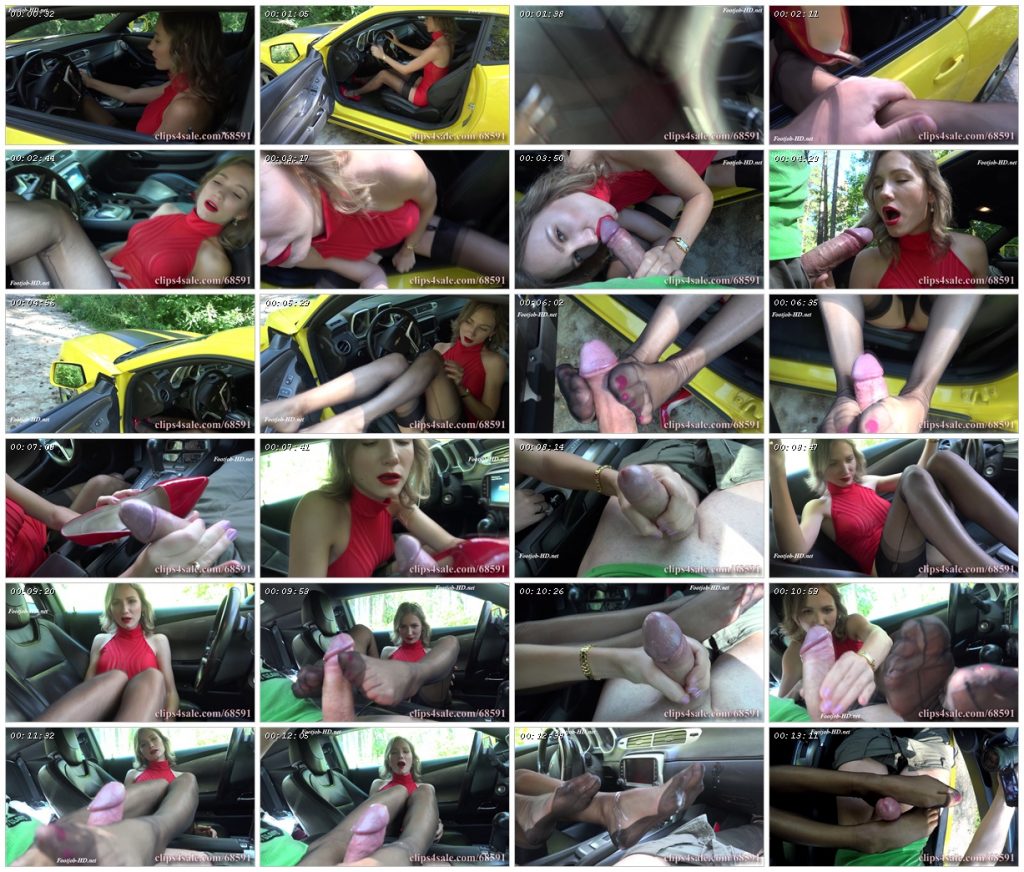 Download link:
457 Come Away with Me – Angel The Dreamgirl.mp4
Mirror link (Please use this link if the main link does not work):
457 Come Away with Me – Angel The Dreamgirl.mp4