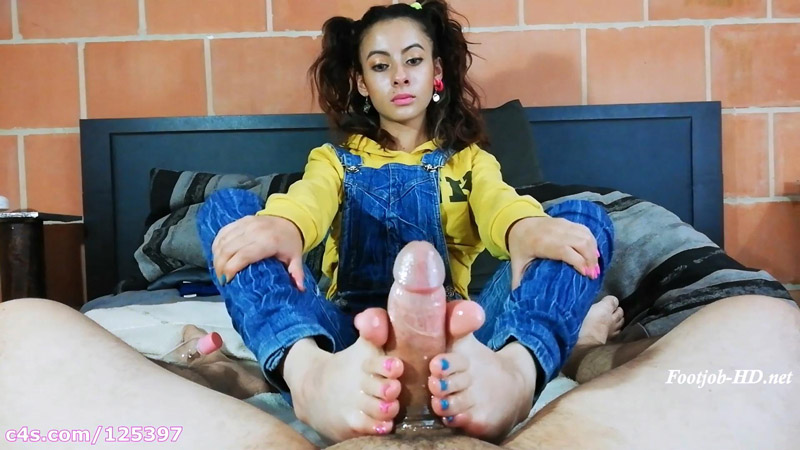 Bratty little step-sister gives me an Epic barefoot Footjob – Diosa Valentina Castiblanco
Finally, my bratty little step-sister gave in to my deepest and most perverse desires. I was bothering her by filming her barefoot feet like the creepy little step-brother I am, and usually she lets me do this without giving me too much heat for it. She seemed especially chill today, and I got so turned on by her BARE SWEATY SOLES and her sexy LITTLE TOE SPREADS… so I had to go for it. I pulled out my cock and started jerking off for her as she started to get more into my obsession for her feet. I tower above her with my cock out… and… YES!!! My little step-sister finally gave me a BAREFOOT FOOTJOB… the most epic of all FOOTJOBS! She is such a master at using her feet to take me to the edge of orgasm, leave me at a peak that gets me squirming, until finally I can't take it anymore. When she notices I'm about to bust, my bratty little step-sister Valentina wraps her feet around the base of my cock and loads my dick with oil and begins to gently and seductively edge and stroke out my load all over her hand and toes. Her feet end up soooo cummy. Good, because she's such a little brat.
Excellent quality, and epic footjob!
Size: 1.5 GiB Duration: 14 min Resolution: 1920×1080 Format video: MP4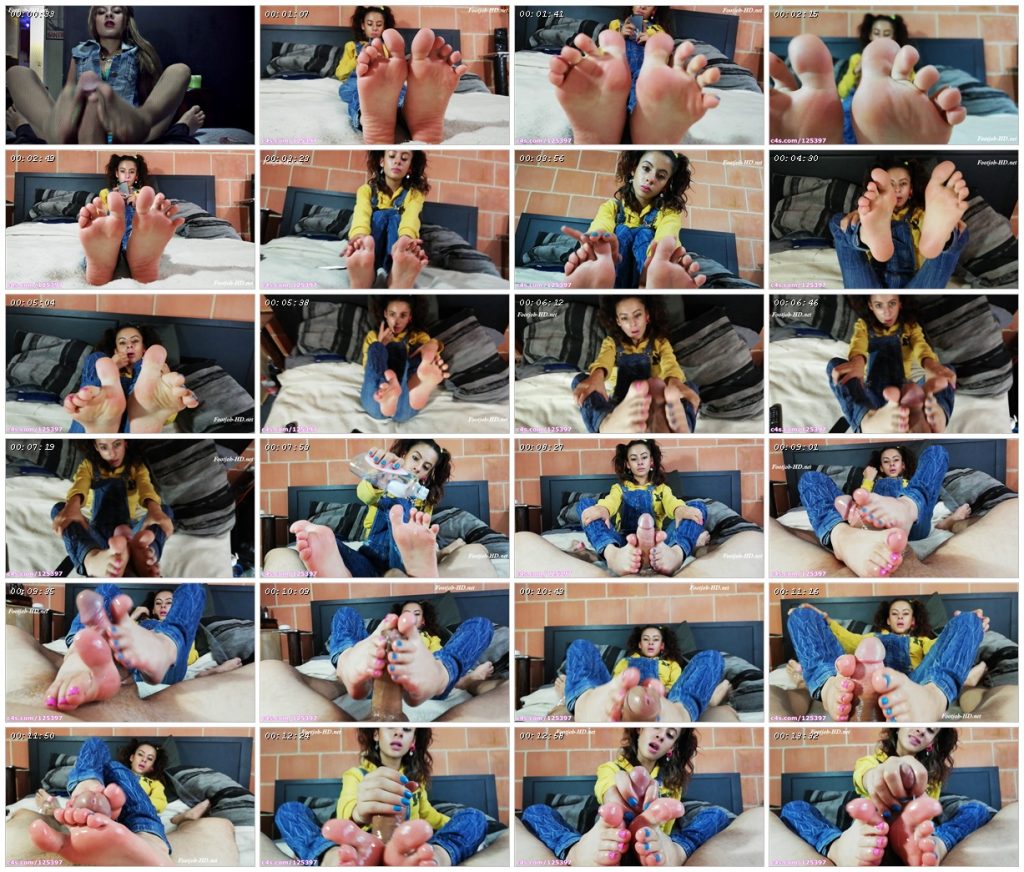 Download link:
Bratty little step-sister gives me an Epic barefoot Footjob – Diosa Valentina Castiblanco.mp4