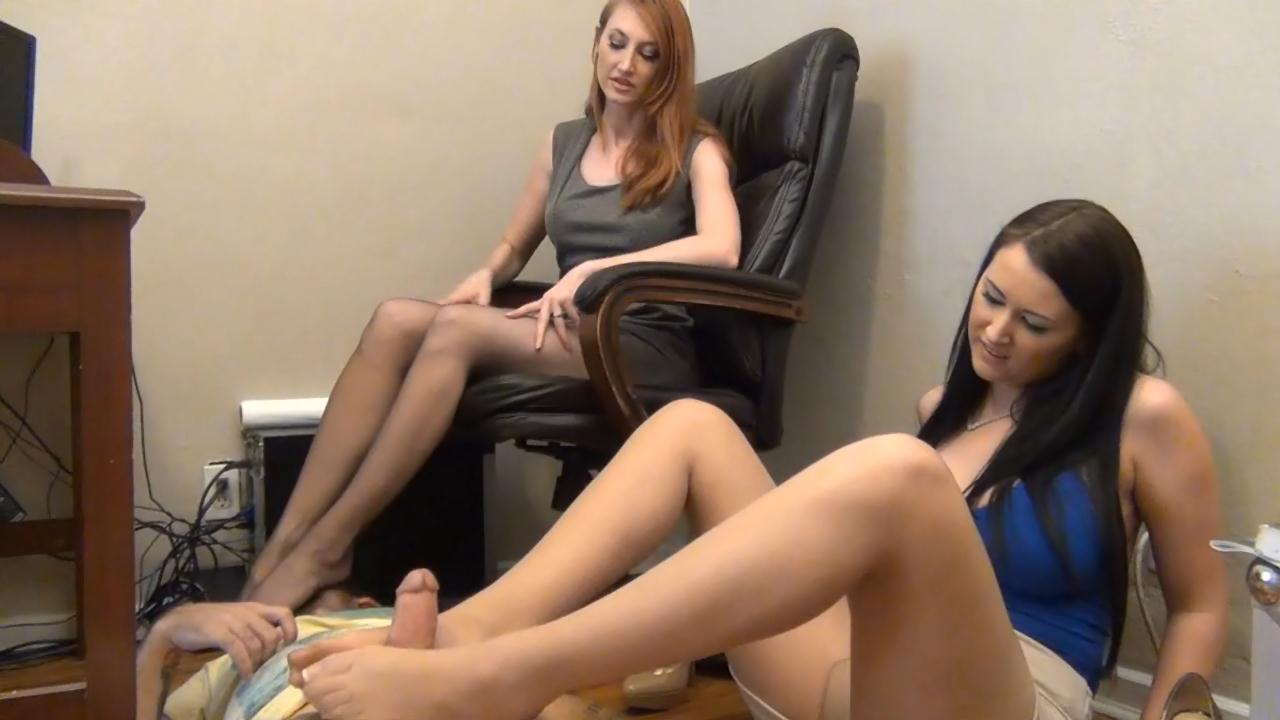 Kyle has been sent to the Principals office by his teacher MS.Alexis Grace. Alexis tells Principal Kendra James that all he does is stare at her feet during class and never pays any attention. Also she has caught him touching himself under his sweater during class. Alexis does not know what to do about Kyles misbehaving so she is hoping Kendra will have an answer. Principal Kendra knows just how to handle this situation. Kendra lets Alexis know Kyle has a pantyhose foot fetish and the only way they will be able to get him to pass this grade is if he is able to releave himself every now in then. Kendra also tells Alexis that its best they find a secure private place like her office to do this exercise. Kendra orders kyle to his knees and extends her high heel wearing foot. Kendra lets Kyle know his foot fetish is ok and he may lick up and down her heels. Kyle eagerly does so. Alexis waits stands over Kyle so she can understand this teaching method. Kendra then orders Kyle to take off her heel. Kendra's nylon clad sole is then exposed. Kyle cant wait and immediately begins to devour Kendra's nylon soles and toes. Kendra explains to Alexis that this is how to get his cock nice and hard so the other part of this exercise will go a lot faster. Kendra orders Kyle to take off his pants and lay on the floor. Kendra then asks Alexis to sit down and wrap her feet around his cock and stroke it up and down. Kendra then shoves both of her feet on his face as Alexis gives him a footjob. Kyles cock is so hard from the site of Kendra's feet in his face and the feel of Alexis silky nylon soles rubbing up and down his cock. Kendra lets Alexis know this has to last him all day so he needs all his juice milked out. Alexis understands and grabs his cock with her hands. Alexis then strokes his cock with her hands and jerks his load onto her nylon soles. Alexis makes sure she squeezes out every drip of man juice out his cock onto her soles. Kyle already feels better and is ready to go back to class and work and now Kendra and Alexis have one less failing student.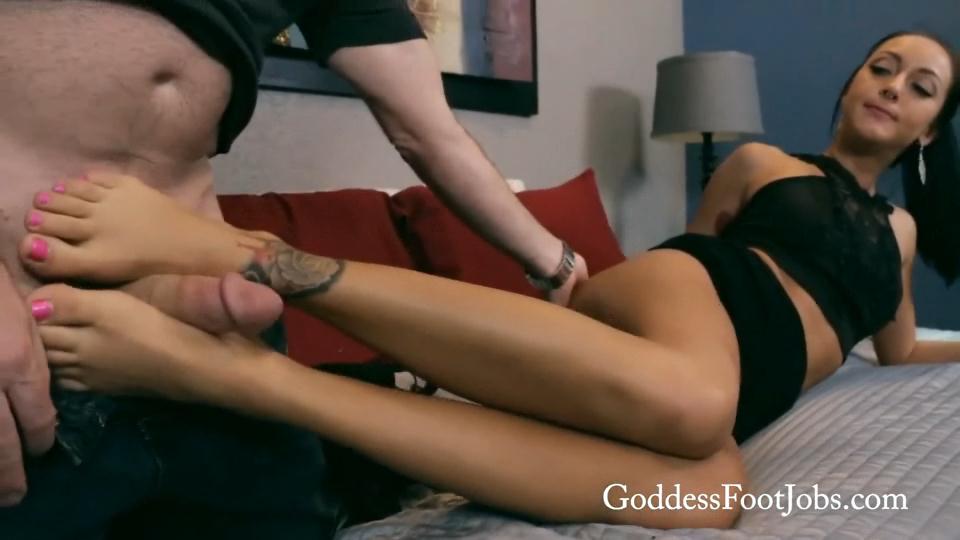 Goddess Sabrina Banks is all dressed up and ready to go out but her step pops catches her trying to sneak out. He threatens to tell on her since she's grounded, but when he sees her pretty feet rocking a pair of sexy cage high heels, he offers a negotiation that would allow her to go out and give him something special, too. After unlacing her heels, he kisses and tastes her pretty feet before whipping out his long, thick cock so he can fuck her feet. See her hug his cock between her wrinkly arches, stroking it up and down his shaft while he holds her ankles. Watch as he fucks her feet from all sorts of angles until she foot milks him.
Adorable petite pornstar Freya Von Doom has some super sexy tiny feet that haven't ever experienced the warmth of a rock hard cock between them! She teases your cock making sure that it's as hard as physcially possible which doesn't take long before she starts stroking away with her itty bitty soles! Freya says she's a footjob virgin but her skills are that of a pro! She milks your cock with her devirginized feet until making you burst all over covering her tiny soles and toes completely.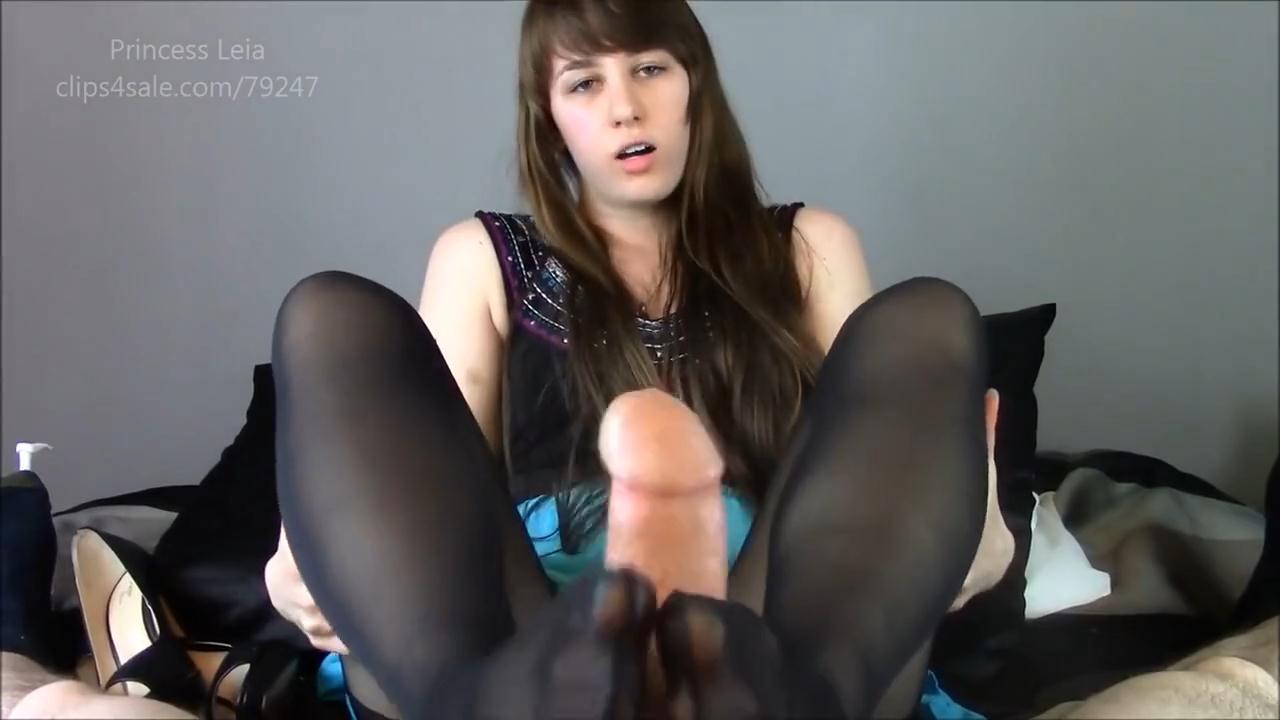 Hey, yeah it was really great babysitting today! They're so tuckered out now; totally asleep in their beds. Oh, I hope you don't mind that I changed into this dress after they went to bed. I'm meeting the girls later, and-
I did paint my toenails, thanks for noticing! … They're prettier than your wife's? Thank you. They're size 6.5! Mm, I do have some time before I need to go. I could stay a while and… you say your wife never lets you play with her feet, that's such a shame. You should play with mine. Has she ever given you a footjob before? I've never done it myself but I would love to try. You know how much I love your cock. I enjoyed myself so much playing with it between my hands last time. We should see how you like my pretty little feet touching your cock. You know I'll make you happy in all the ways your wife won't. Let your babysitter satisfy your secret foot fetish.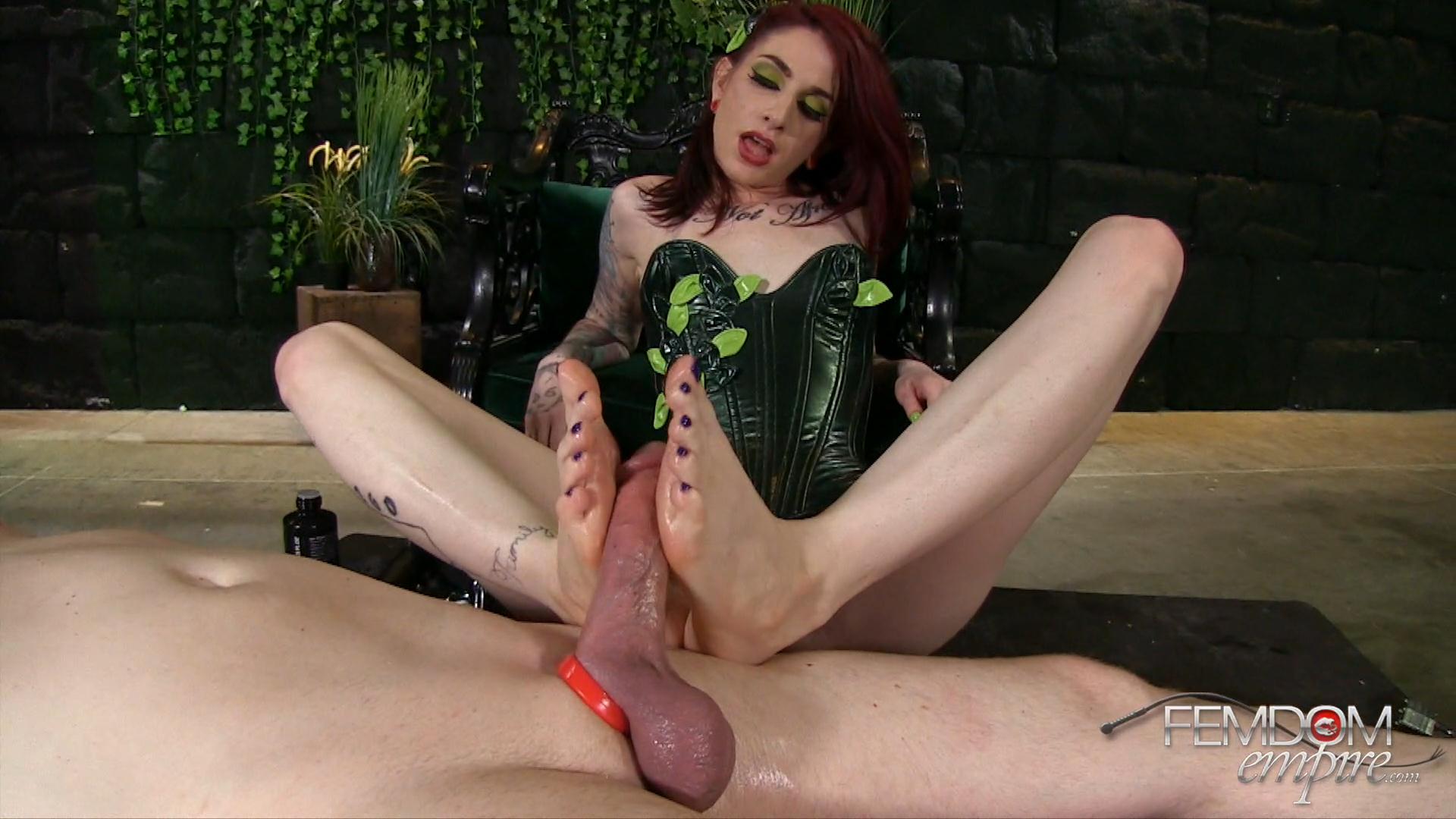 Seductive Villainess Poison Ivy has her slave robin and his cock completely held captive against his will. Miss Ivy takes his captivity to the next level and induces his cock with every last bit poison to officially transform him into her mindless slave. She conquers all men with her special powers making them cum however and whenever she pleases. Once they are completely under her spell by the entrancing poison radiating off of her exquisite feet they are officially hers for all of eternity.
Therapist Alix has asked you to come back in for another session. She's thought about it a lot, and has come up with the conclusion that you have an "unhealthy obsession with pantyhose". As she rubs her long, sexy leg up and down the other one,she assures you that it is not uncommon, and that she wants to help you.. "work through it". She has a sort of hands on idea for this session.. or "feet on". Alix wants to give you the best experience possible.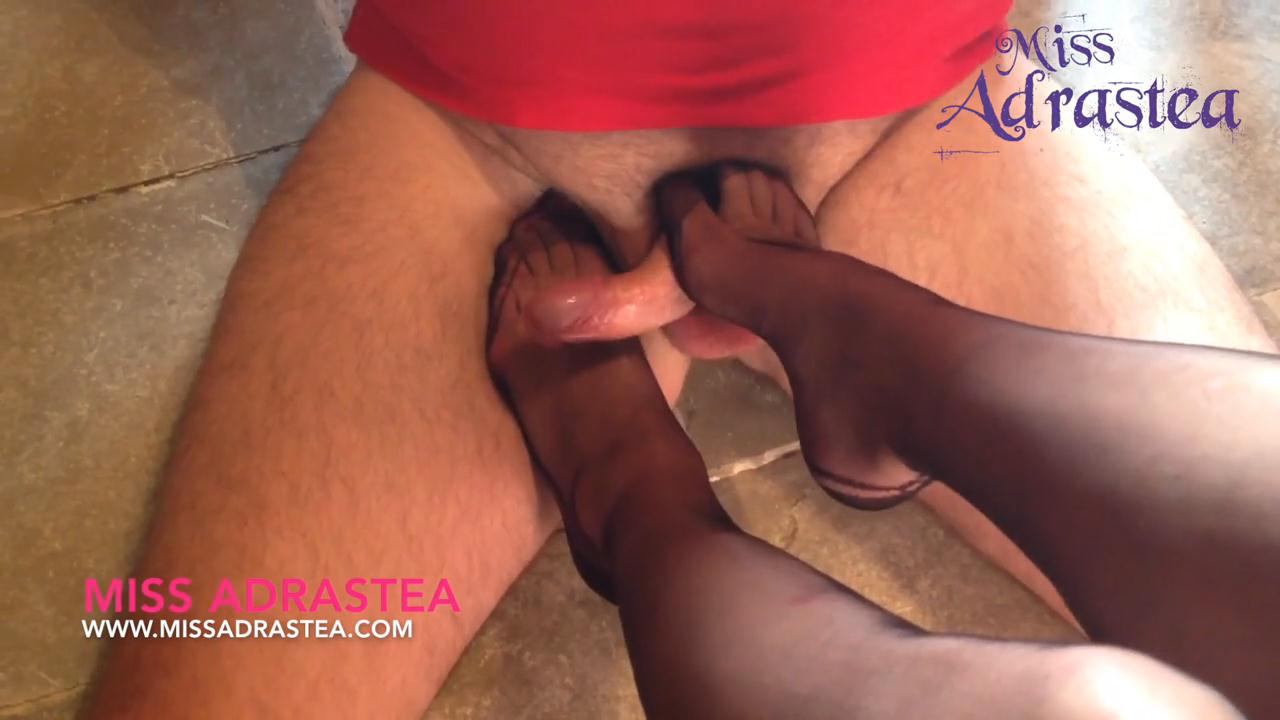 Endlos hat deine Lady dich dauergeil gehalten….dich konditioniert auf ihre edlen FULLY FASHIONED NAHTNYLONS ! ..schon der Gedanke an die hochglänzenden hauchdünnen Nylonfältchen die sich um ihre Zehen und Fesseln legen lässt deine Eier schwellen?! Heute ist es endlich wieder soweit! Heute darfst, SOLLST und WIRST du sie ihr CREMIG SAHNIG VOLLSAUEN!! ….und zwar bis zum allerletzten Tropfen aus deinen brodelnden Bällchen!! …na?!….wie lange hältst du meinen gnadenlosen Nylonfüssen stand bevor dir die Eier platzen?!