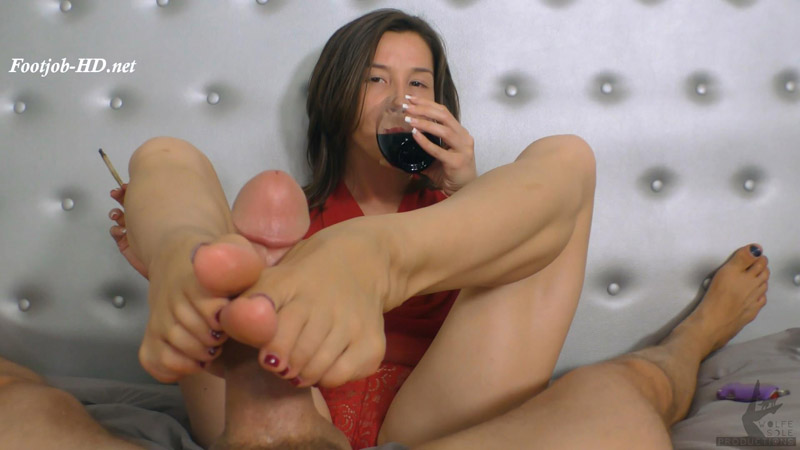 Red Wine – Worship The Wolfe
You've been away on a work trip for over a week now, and you're excited to get home and surprise your wife a day early. So, you sneak into your house, strip down, and head to your bedroom… where you find your wife drinking and smoking in lingerie with her vibrator in the bed.
Your beautiful, sexy wife is surprised to see you home early. She immediately notices your throbbing erection, and apologizes for already bringing herself to fruition several times today, thinking she would have another day before she could touch you again.
But your wife is not one to leave her man naked and horny without satisfying his needs, so she beckons you to join her on the bed. Her hands may be occupied by her glass and cigarette, but her feet are free to bring you pleasure… something that red wine makes her even more eager to do…
Size: 1.3 GiB Duration: 8 min Resolution: 1920×1080 Format video: MP4

Download link:
Red Wine – Worship The Wolfe.mp4