587 Cums In My Pump Shoe – Angel The Dreamgirl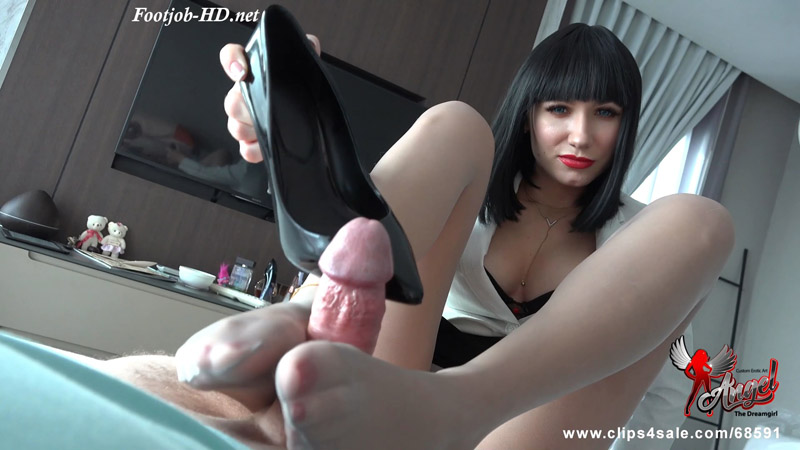 587 Cums In My Pump Shoe – Angel The Dreamgirl
I want a clip by you, but where you wear a black wig and blue lenses.
The beginning of the story. You wear your black wig as from the clip "Secretary Became a Slut for Mr * Big Boss," and blue lenses. The makeup that you want, but your lips painted in red lipstick. You wear a black bra, a black short skirt, a light jacket and light gray tights, an ankle bracelet on your right leg please, without panties, black shoes. You enter your bedroom, and I see the full view of your gorgeous body, you can talk to me if you want. Then you come closer and start teasing me.
Also, you bring along two pairs of your shoes, red and beige. First, you wear your black shoes. You start the slow shoe job on my cock. Let your right leg be on top so that I would see an ankle bracelet on your nylon leg. After some time, you change your right shoe to another one. Your choice is what you put next. You keep giving me a sensual, slow, medium-pace shoe job. Then after a while, you take off your left shoe and tease me as if you want me to finish inside your shoe, in this part you can change your shoes, tease me with your different shoes, tease me with your nylon legs and feet.
I like your feet. You can also lie on your stomach, your legs up so I can see them. Here you look at me (into the camera), you tease me with your shoe. In the final scene, you give me a nylon footjob and tease me with your black shoes. You want my cum to shoot in your shoes. This clip will be the shoe jobs, your nylon legs, and cum in your shoes. The camera is always from the POV.
Size: 1.5 GiB Duration: 19 min Resolution: 1920×1080 Format video: MP4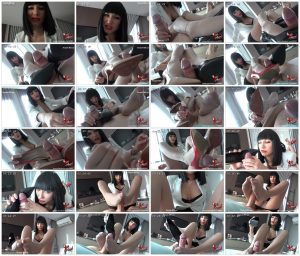 Download link:
587 Cums In My Pump Shoe – Angel The Dreamgirl Footjob-HD.net.mp4