Aching for Feet – Sarah DiAvola – The Brat Princess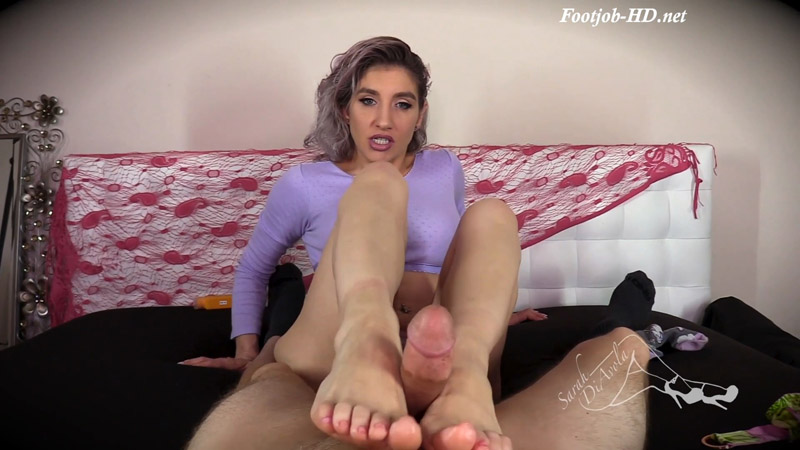 Aching for Feet – Sarah DiAvola – The Brat Princess
Training cocks is just like training pets: You just make them think it's their idea, and they'll be begging for your guidance.
First, I tease you with my long manicured fingernails, gently stroking the top half of your cock, tickling under the ridge of your head. My eyes pierce your soul as my lips get closer to your dick – but all you'll get is the blowing of my breath. I want you for something else.
As I purr to you, I take a thin silk scarf and brush it against your cock. Expertly. It's amazing, how focused I get the silky fabric on your hot spots. I can do this with a silk tie… what can I do with my other body parts?
I want you to internalize a foot fetish that you don't currently have. I want you to fantasize about a foot job. I want you to ache for my feet. So I will give them to you – allow them to control your cock, stroke it, tease it, and sweetly talk to you. But with each rising arousal and engorgement of your cock, I'm building what I want in you.
This feels so amazing, me lubing up your dick and wrapping my perfect feet around it, that your entire body soon joins in the anticipation of orgasm – to my feet. Any hesitation you might have had in the corners of your mind or body starts to vibrate and come together into one mesmerized symphony of anticipation.
Your mind is blown by the deftness with which my feet take control of your dick. Well, my dick.
It's as if my arches were made to wrap around the shaft while simultaneously massaging the rest. The wrinkles on my soles and edges are so deep, so plentiful, that it's like having a slick ribbed toy that offers sensations you've never had with hands or mouths.
And then there are the toes. The fingers of the feet. They go to work on the tip of your cock and it feels even better than anyone's fingers have ever felt. All of this, while my words are so erotic and purred in such a way that you could get hard merely by listening.
The throbbing and pulsing of your cock between my soles and toes tells me that it's working. How about if I turn around, so that my ass touches the tip of your dick while my feet are wrapped around it? I KNOW what I am doing, you dear unsuspecting man you. I'm brain washing your body into craving my feet, and the only way to do that… is to condition you like Pavlov's favorite student. Leave you drooling, take away the treat, bring it back, take it away, and make you drool at my command.
Size: 1.4 GiB Duration: 14 min Resolution: 1920×1080 Format video: MP4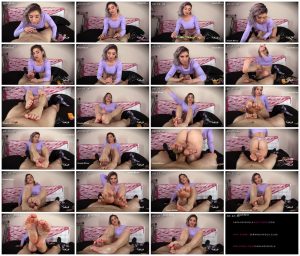 Download PrimePlus:
Aching for Feet – Sarah DiAvola – The Brat Princess.mp4
Mirror:
Aching for Feet – Sarah DiAvola – The Brat Princess.mp4