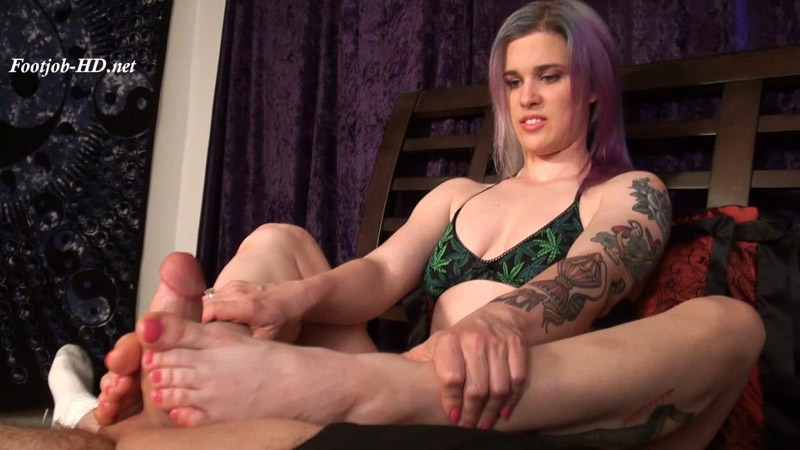 Heather's Hot Footjob – Nothing But Footjobs
Heather is a blonde hottie with incredibly silky soft size 7.5 feet. She does gymnastics on the side and her body is very flexible, especially her feet and toes, and today she's in the mood to use her flexible feet to make her man blow his load!
Heather loves to tease with voice as well as her feet. She has excellent control over her feet and effortlessly works the cock between her soles into a raging erection. Not even one minute into the session, heather has him on the edge of an orgasm, and she teases him mercilessly! "Mmm… your hard cock feels sooooo good between my arches… hmm… do my toes make you hot? yeah, you like that," teases heather while smirking with satisfaction. She knows just when to squeeze his sensitive head with her toes or clasp his throbbing shaft between her arches. She especially enjoys using her toes to drive him insane, teasing his shaft and head until its bright red and ready to pop!
After 15 loooong minutes of wicked teasing, heather is finally ready to make him blow his load. She grips his thick shaft with her toes and pumps firmly, up and down again and again, until he finally blows a big load all over her feet and toes! He erupts with cum for over 10 seconds while heather moans with pleasure, satisfied at a job well done…