Edging To My Feet – Part 2 – AstroDomina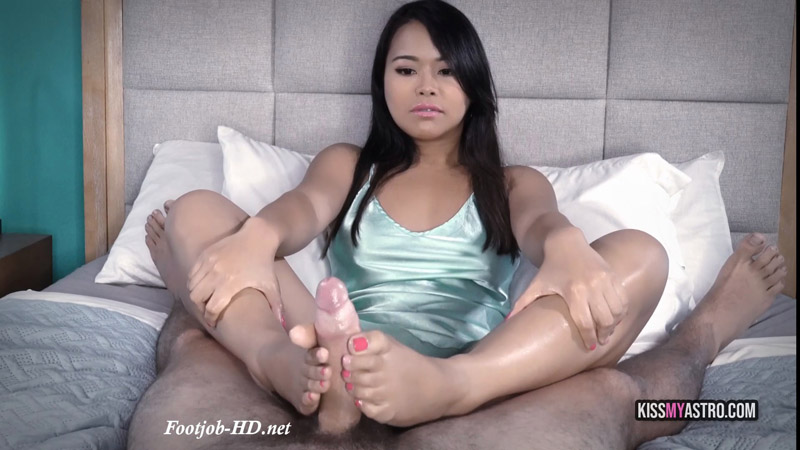 Edging To My Feet – Part 2 – AstroDomina
Welcome back footboy! Now that you're all pent up from being edged in part one, it's time to take this up a notch…
Your balls are a good solid blue now after watching the first part of this series, where Goddess Sydney made you edge to her feet over and over again, and then denied you any release! Now she's going to take her teasing to the next level. She's got her stud's cock dripping wet between her feet and is going to make you watch her give him a foot job, while you sit there and once again continue to edge, wishing that cock was yours.
You get several closeups as you watch her Goddess feet stroke that cock up and down, slowly rubbing it with her soles, teasing you the whole time about how much you wish it was you, but of course it will never be. You can just stroke your pent up dick to the rhythm of her movements, following every instruction and not only letting the cum build up in your balls but ache with jealousy as she gives a long, sensual foot job.
Of course, she did promise to give you a release if you made it this far, and she's impressed that you have, so she's going to make you a deal. Keep following her feet with your own stroking and when you see her stud's cock explode, that's when you finally get your release! It's a truly interactive footjob experience!
Size: 1.3 GiB Duration: 14 min Resolution: 1920×1080 Format video: MP4
Download link:
Edging To My Feet – Part 2 – AstroDomina.mp4