Mistress Gaia – A Touch Of Glass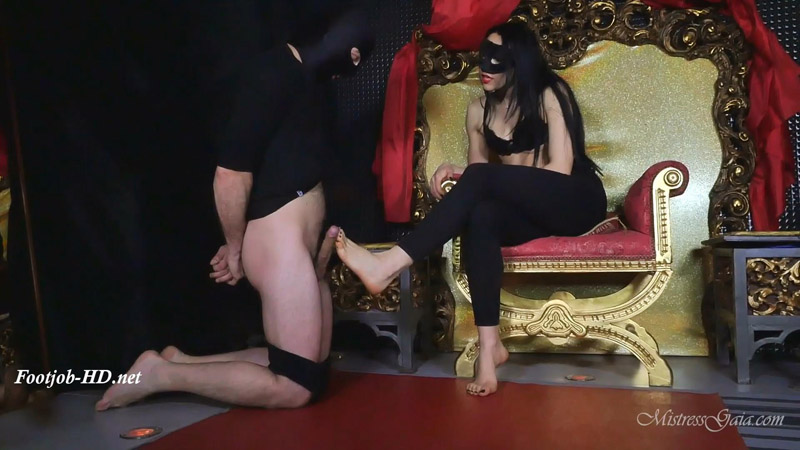 Mistress Gaia – A Touch Of Glass
Mistress is comfortably seated on a sofa, wearing tight and fairly short trousers, over her ankle and red cleavage closed, she has loose hair and black toenails, and is quietly reading a book. You feel the desire to rest your legs and call as your footstool your personal slave. He obediently arrives and puts himself on all fours and positions his back like a footrest.
Mistress spreads her legs showing the soles of her shoes to the camera complaining of a strong pain in her feet due to shoes that are too small. She orders her slave to take off her shoes, checking what size they are and telling her. He answers 40 or 41 or 40.5? Obviously when he doesn't commit himself enough, mistress gives him alternates slaps with her feet, also giving him a good footgagging.
You remember that tonight you have to go out for dinner and need comfortable but very elegant shoes. So she orders him to go and look for sandals or elegant cleavages, possibly in sizes above 40. The slave arrives with shoes and every time he hands them he must tell her what the size is.re (must say the actual number looking under the sole or inside), if not authorized to speak he must indicate the number with his hands. You try at least 5 pairs of shoes until you find the most comfortable. The slave did a great job and should be rewarded, without exaggerating because he can't be spoiled, the pleasure must always be combined with a little pain.
You decide to tease him a little, and with bare feet you start to sneak into the slave's pants caressing his cock with your beautiful feet. With your skilled big toes rub on his chapel (glans) that swells and gets more and more inflamed. You continue to rub, adding a little lubricant then take the chapel between the big toe and the second finger and starts to masturbate it. When the excitement is at its maximum, you go towards a table or comfortable glass surface on where he will place his hard cock. You then climb over the table, standing up first starting to trample, even with both feet on his cock, rubbing it back and forth. You continue until his cock finally explodes, spilling all his cum onto the glass table, you continue to trample on his cock to extract every last drop of his cum.
Size: 2.5 GiB Duration: 26 min Resolution: 1920×1080 Format video: MP4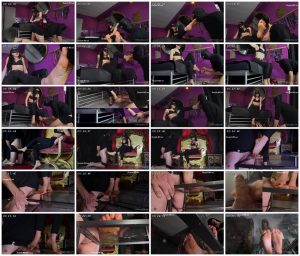 Download link:
Mistress Gaia – A Touch Of Glass Footjob-HD.net.mp4