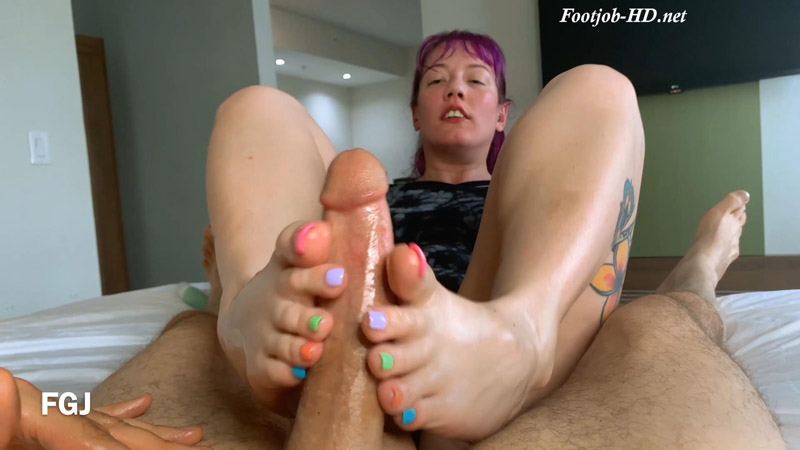 Nikki Always Wins! – Foot Guy James Footjobs
Some back and forth with Nikki and she agreed to come up to Toronto, and we met up near the airport. Nikki is sweet and tiny, well standing next to me she is, haha. Talking to her immediately felt like I was talking to an old friend, and she's super cool. And I would soon learn, "Nikki always wins!" She said that both times her perfect feet drained me, the first in record time (check her sites for that one soon), and then again in this one. First off, her feet are flawless – genetics or care regimen, what I saw, and felt, is perfection. As for Nikki's abilities, 10/10. If you haven't met her yet, make it happen.
As mentioned this is the second video we filmed, and another gem in this string of fj marathons. Nikki is so agile with her feet its kinda shocking, and my cock was beyond happy with that grip of hers. Her beautiful toes wrapped around my cock on her side has to be my favorite here, or maybe her rubbing the head along the contours of her soles is. Why choose, loved it all. Before we started I seemed to recall we needed a shot of me cumming on her feet, so that's exactly how we finish this one. And that final shot creaming her wrinkly soles is pristinely filmed.