Uber Driver Loses Bet To Vicky – Joey's FeetGirls – Vicky Vixxx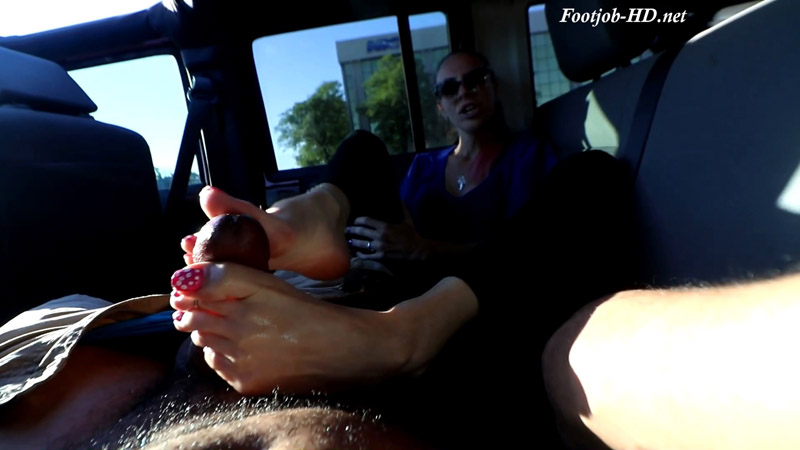 Uber Driver Loses Bet To Vicky – Joey's FeetGirls – Vicky Vixxx
Vicky is getting a ride from the aiport when the chatty Uber driver asks her about why she's traveling. Her feet are kicked up on the center console as she relaxes and she explains to him that she had to fly in so a guy could worship her feet.
The driver refuses to believe that she could be traveling all this way just for some guy to worship her feet. She goes on to explain that she can make a guy cum with just her feet. She even bets him the cost of the Uber that she could pop him in 10 mins!
An easy bet, so the driver thinks so he takes her up on it.
She rubs her feet in his lap and he's surprised at how hard his cock gets just from feeling her feet through his shorts.
Then… right when she goes to take his cock out, they are approached by security because he's parked on private property, lmao! So they drive to another location to finish the bet.
She takes his cock out and uses her high arches and dexterous toes and makes him cum in three minutes!
Now he owes her the cost of the ride and dinner!
Size: 1.1 GiB Duration: 11 min Resolution: 1920×1080 Format video: MP4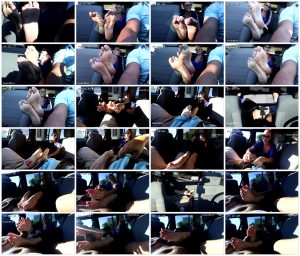 Download link:
Uber Driver Loses Bet To Vicky – Joey's FeetGirls – Vicky Vixxx.mp4