18 Year Old Alex Mae's Chucks Job! – Barely Legal Foot Jobs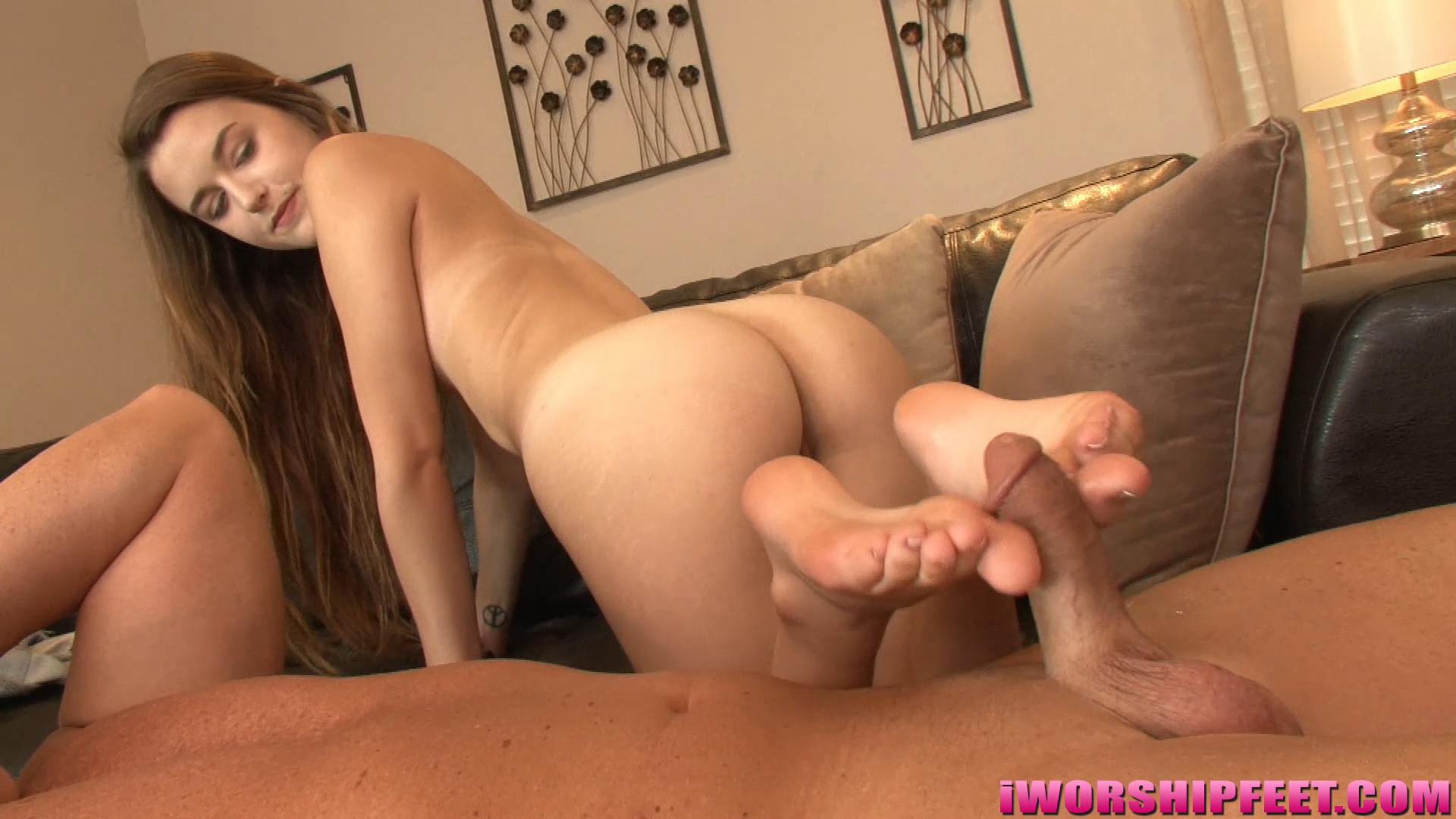 WOW!! Born in 1997. These girls get younger as I get older, lol. This might be the biggest age difference. See JUST TURNED 18 year old, Alex Mae. Many of you couldn't wait until I posted this scene. Alex is such a cutie. She has that face of an angel, fashion model look. This is especially true when she doesn't smile. She has that Kate Moss, Elle Magazine loo to her or better yet, Brooke Shields from the Blue Lagoon for anyone old enough to remember that, lol. I barely do. She has an extremely young looking face and youthful appearance. The best thing is…….this happens to be her FIRST FOOTJOB!!
After much anticipation, I have her take all of her clothes off. She leaves on just her CHUCKS sneakers on. They are nice and worn and these are the sneakers she wore right to the set. I couldn't resist the urge on getting a footjob from them and also eventually licking her sweaty feet right out of them.
This scene features a TON of cock stroking and numerous positions with her Chucks on and also in her bare feet! She gives a footjob in the traditional position and in Doggie with the Chucks on and then again in both positions in her bare feet. She has size 7.5 feet.
I also gave ONE FREE MINUTE, too!
See this adorable and gorgeous 18 year old gently stroke my hard cock in between those awesome sneakers. The rubber edges felt incredible as she stroked my cock up and down and gradually built up more and more speed. What a fabulous sensation! After much jerking, she gets into a doggie position so you can see her 18 year old ass as well as really good cock stroking action from Alex. She does great! Next I have her remove her sneakers and now I lick her sweaty foot while she plays with my cock with the other one. She wraps both feet around my cock and is stroking it in between her arches. I give her her some oil after a few minutes of that and she pours it all over her arches and my cock. Now she really has the motion down well is going to town. Wait……..not done yet, time for some more doggie style footjob action with her bare feet which she does an incredible job of doing. After numerous minutes of that, she flips back over and resumes.
I finally pop a HUGE LOAD all over those UNTOUCHED beautiful 18 year old virgin feet and she shows you the tops of her feet with cum dripping off them and then her cum drenched soles straight up to the camera. I was a VERY LUCKY GUY that day!!!
Size: 1.9 GiB Duration: 30 min Resolution: 1920×1080 Format video: MP4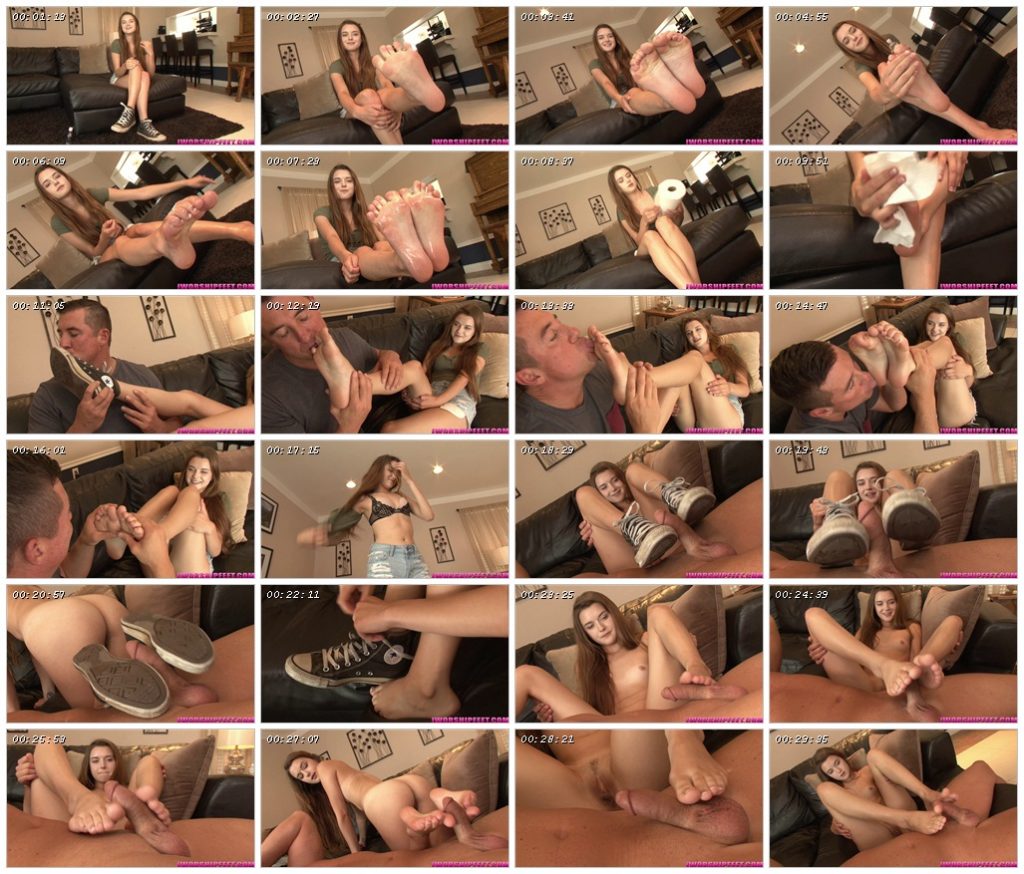 Download links:
18 Year Old Alex Mae's Chucks Job! – Barely Legal Foot Jobs.part1.rar
18 Year Old Alex Mae's Chucks Job! – Barely Legal Foot Jobs.part2.rar