559 Crave You More – Angel The Dreamgirl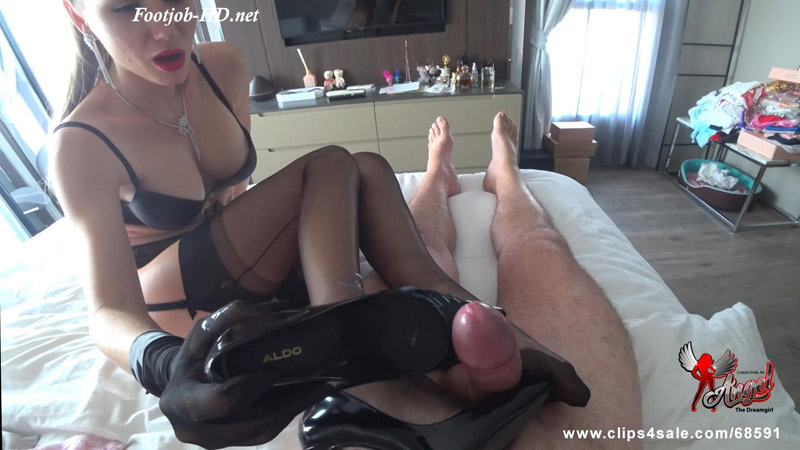 559 Crave You More – Angel The Dreamgirl
Angel wears her velvet pink short dress. She is beautiful, her long sexy legs, her high pink heels, her red lips, all this she wears now for only one man. For you, the viewer! She looks at her magazine and waits. You come and she becomes tender, horny and begins to tease you. She gives you a hand job for a while, she teases you with her long nails and gently yanks your cock. At this moment you look at her nylon legs on high pink shoes, they are gorgeous, you want to touch them. Angel take off his shoe and tease you. She knows you have a shoe fetish. You are ready to come inside her shoes, but it's too early, she has a few more surprises for you.
Angel gives shoe job for a few minutes, you look at her nylon legs, and also you are notice that she does not wear panties under her pantyhose. Angel teasing you a little with her nylon covered ass, and then going into the bedroom to prepare for the next surprise for you. Angel wears nylon black FF stockings and garters, nylon gloves and you can clearly see her cleavage. She comes back to you and you are speechless. Angel calls you to her, she teases you again.
This beautiful charming woman put your cock on and you began to feel the touch of her nylon legs. Now Angel lies on the bed, she yanks your cock and you can enjoy the look of her cleavage, she teases you even more with her hands in nylon gloves, caresses your cock with her black high shoes, she even gently touches your cock with your tongue slowly puts your cock into her wet, warm mouth, she still wants you to resist, she wants to get your sperm to spray, and she knows that it takes when a long time to tease you.
She is very horny and wants to feel your cock inside her pussy, but she knows that this will make you instantly cum, so she only dreams about it. The Angel continues to tease you, she remove her one shoe and caress your cock. She wants to get. Angel knows that the time has come for you to reach the strongest orgasm in your life, she does not stop, she caresses and rubs her shoe on your cock. Angel wants to get your sperm on her nylon legs, in her high shoes, she knows that there will be a lot of sperm, because she teased you so eagerly.
And now the first drops of your sperm appeared, Angel licks her lips, she is in anticipation, sperm shoot from your trunk on her nylon legs, in her high shoes. Angel is happy, she is insanely glad to give you such pleasure.
Size: 2.4 GiB Duration: 24 min Resolution: 1920×1080 Format video: MP4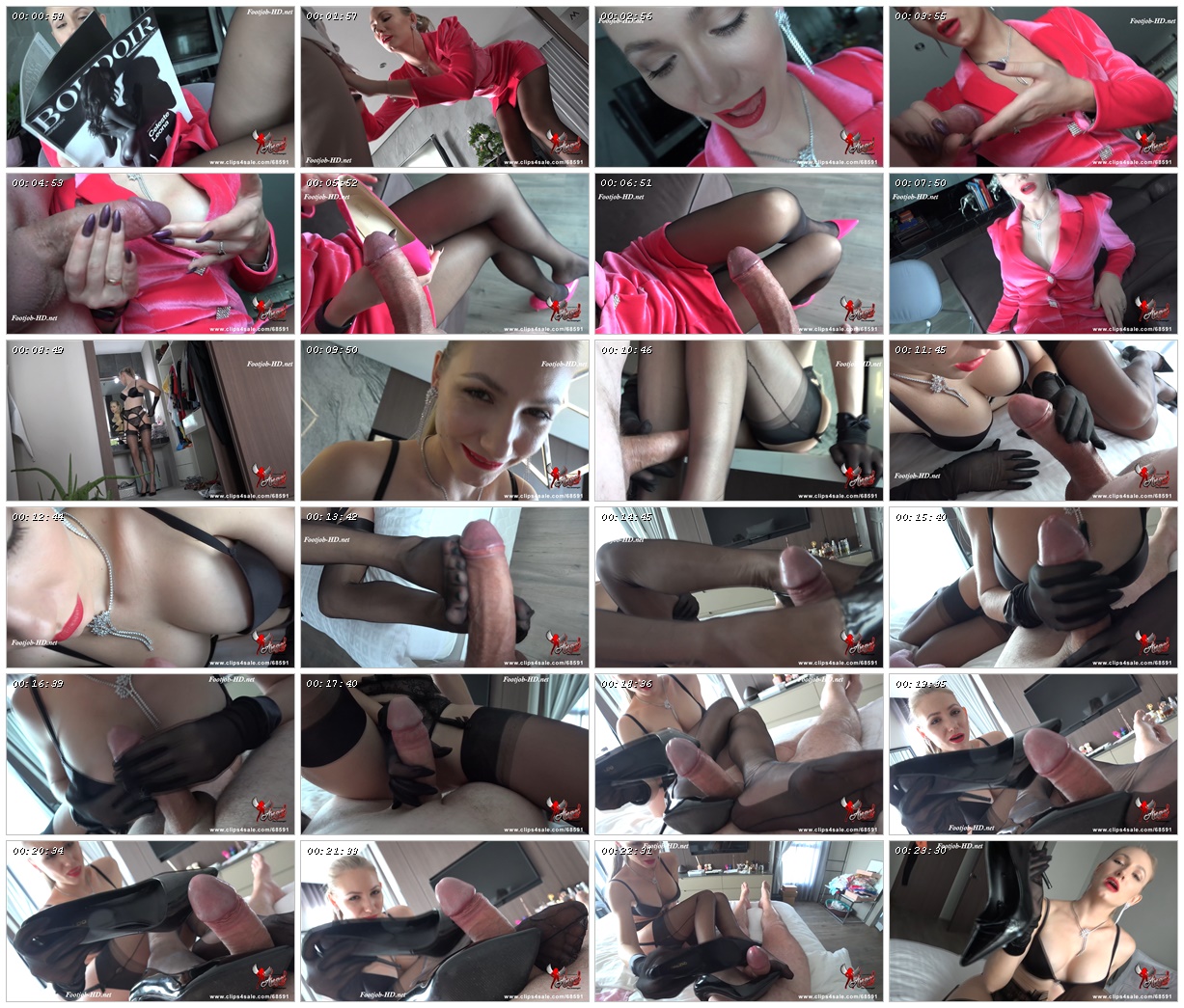 Download link:
559 Crave You More – Angel The Dreamgirl.mp4