Adriana Chechik's Perfect Feet ( FULL SCENE ) – Feet of Philly 1080p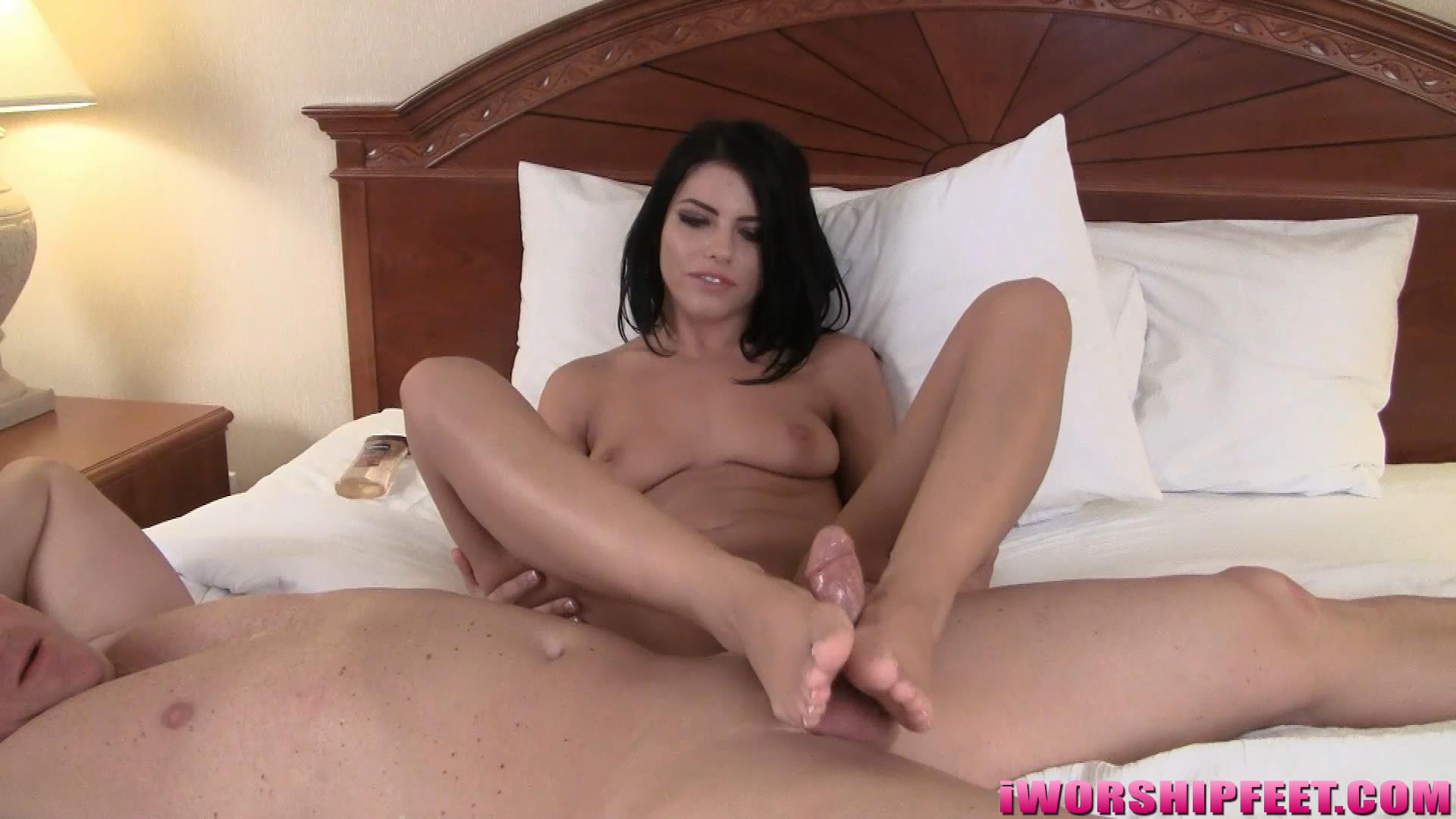 Here is a girl I worked with who has really made a name for herself in the adult industry. See Adriana Chechik in this incredible foot scene. She has amazingly soft, tan feet and very wrinkled soles. She is a lot of fun and it really shows in this FULL SCENE. This discounted clip features everything from solo foot tease, pose, foot worship and footjob. She's also known for her anal prowess! You can see her anal scene at Philly Butt Sluts Don't miss it either scene.
Adriana Chechik is a rising pornstar in the biz! This is a girl who will be nominated for all kinds of AVN awards and I'll be looking back and saying…..yep….I worked her! She's everyone's dream foot girl. She's 21 years old and with size 7 feet. She has very meaty soles and tan feet. She's only done one foot fetish scene before and she loves the attention she gets with her super soft feet. Her one complaint, however, is that she finds most guys in the porn biz are NOT into feet and it shows in their performance. Well Adriana, you have come to the RIGHT PLACE! We start things off with an interview scene and she informs me she's from PHILLY! How cool is that. She's living in LA now and comes back every so often, to Philly to visit. She's of Russian & Serbian decent. If you like WRINKLED SOLES, just wait until you see hers! She shows off the tops of feet often, as well.
Once I finally met pornstar, Adriana Chechik, I couldn't wait to lick her soles and suck her toes. Just to run my tongue up and down her super wrinkled meaty soles was going to be a real treat! She has amazing size 7 feet that are nice and tan. Adriana also wants to see if I can fit all of her toes on one foot in my mouth at the same time, which I gladly do, lol. I'm a pro at this, remember, lol? All kidding aside, it was a lot of fun. Adriana is a great performer. She is so fun to be around and can talk dirty and be very dominant. I also lick the tops of her feet. She loves when her feet are worshiped and when someone gets down and dirty and makes her feet nice and wet from all the foot licking. She also found out rather quickly that she has a new turn on spot which is having the backs of her ankles licked.
See Adriana get her tan meaty soles worshiped in the Pose Position and her laying on her stomach with her soles facing upward and also on her tippy toes. Her tan feet are so soft and she's really getting into the foot licking and toe sucking. She is one of the hottest new pornstars in the adult biz. Adriana really gets horny while having her feet worshiped. It's a brand new turn on for her.
I had no idea, that brand new up and coming and might I say AMAZING pornstar, Adriana Chechik was a Philly girl! She now resides in LA as she's making waves in the porn industry. This girl will be up for various AVN nominations such as Best New Girl, Best Pornstar, Best Performer, just naming a few. To say, I m VERY VERY fortunate to have been able to shoot this girl at the most recent Exxxotica Expo here in Edison, NJ, is a BIG UNDERSTATEMENT! Adriana Chechik is already up there with my all timers! I will definitely be working with her again. She hasn't done much foot fetish, foot worship or even footjobs, but I got her! She loved the fact, that I, too, am from Philly. She's the ultimate Philly girl. Very real and personable and pleasant and upfront. We hit it off immediately. You can follow her on Twitter @adrianachechik. We start the action by me licking her bare feet as she strokes my cock and gets me all nice and hard. Then, it's cock stroking at it's best. Great, hard stroking and for awhile. This girl is in shape and has stamina! I was and am still amazed by her technique. She's just 21 years old and with size 7 feet. She's half Russian & Serbian. Adriana also appreciates the fact, that I'm an actual foot guy and I'm real and genuine with it. Her biggest complaint is shooting foot worship or footjobs with guys in the porn biz and they are NOT into feet and it shows. NOT HERE, Adriana.
Starring: Adriana Chechik and John
Size: 1.6 GiB Duration: 24 min Resolution: 1920×1080 Format video: MOV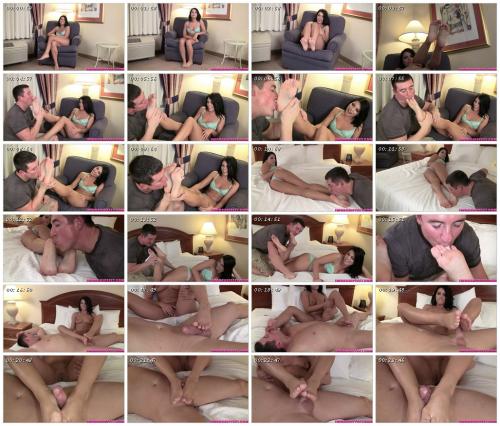 Download link:
Adriana Chechik's Perfect Feet ( FULL SCENE ) – Feet of Philly.mp4