Allison's 3 Day Cum Denial Challenge – Day 2: Edged & Ignored – AllisonSize 8 – A Taste Of Taboo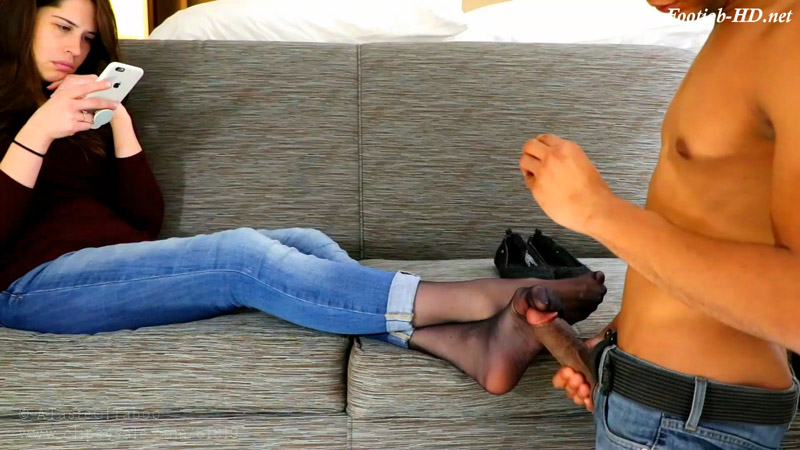 Allison's 3 Day Cum Denial Challenge – Day 2: Edged & Ignored – AllisonSize 8 – A Taste Of Taboo
That last dose of Allison's sweaty nylon soles have me eager for more. Completely zoned out and distracted by her phone, we transition to having Allison taunt the Rod in an entrancing blend of techniques. Really showcasing her extraordinary range of motion and dexterity.
It's clear I'm indulging every microsecond of those toes twisting and teasing. Around midway, I catch myself starting to slip. It takes a few moments to gather myself and actually lay down to stop myself from plunging deeper and deeper into the stern engulfing grip of her curled toes and poised arch.
The following scene opens with an epic shot of Allison's sweaty nylon soles now towering above the Rod. I take a moment to trace their elegant contours before the attention shifts back to her toes for some cock stiffening ch*keholds and precum play.
Size: 1.1 GiB Duration: 9 min Resolution: 1920×1080 Format video: MP4
Download link:
Allison's 3 Day Cum Denial Challenge – Day 2: Edged & Ignored – AllisonSize 8 – A Taste Of Taboo.mp4