Aubrey Sky's Full Scene! – Barely Legal Foot Jobs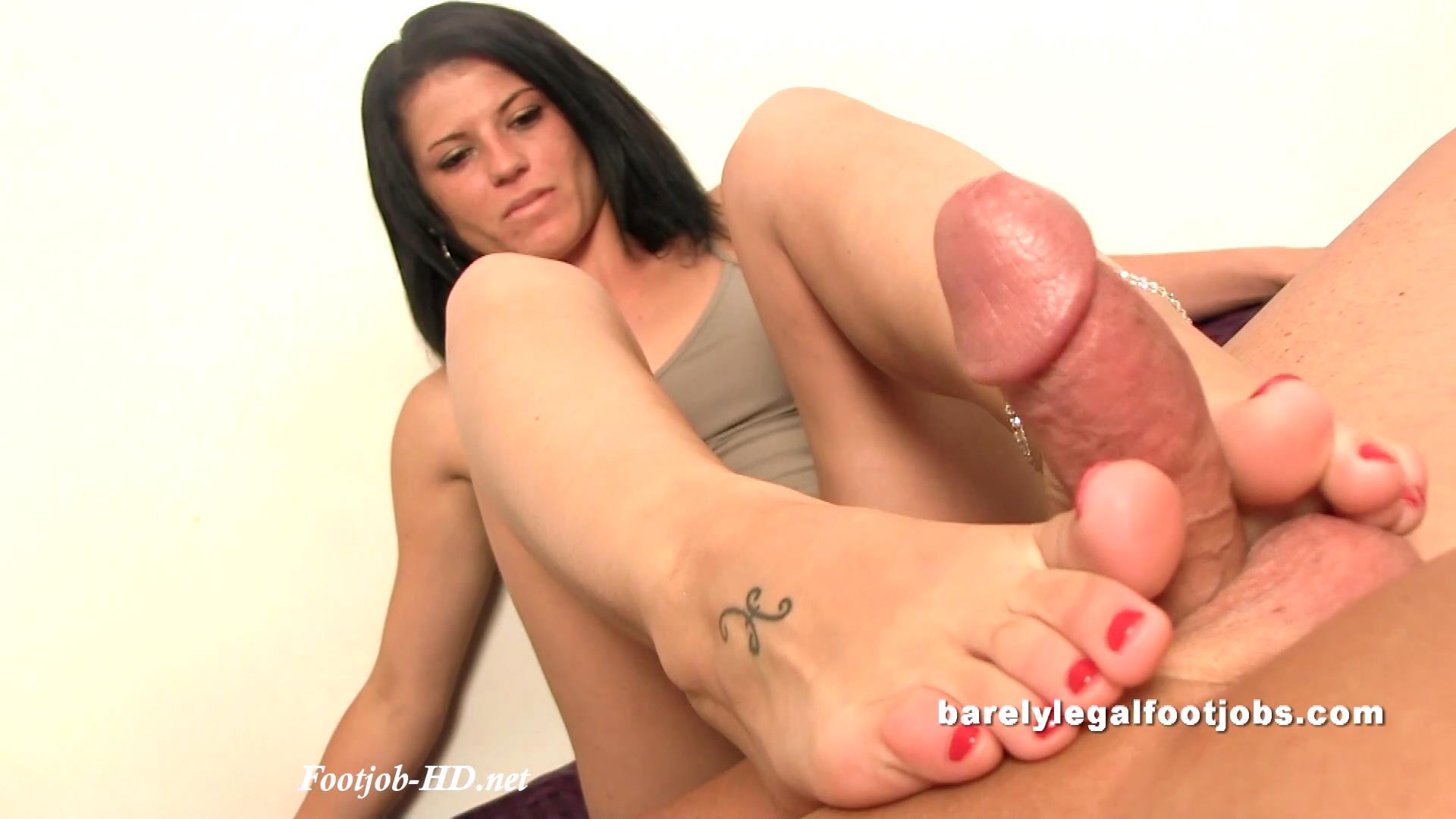 Aubrey Sky's Full Scene! – Barely Legal Foot Jobs
Here is Aubrey Sky's FULL SCENE! See it all from solo foot tease, foot worship, pose position and the incredible footjob ending. See her sweaty feet right out of her sneakers, too! I also discounted this clip.
Aubrey Sky is a HOT Romanian girl who lives in New Jersey. It's her FIRST EVER foot shoot of any kind. While she often gets compliments on her nice soft size 5.5-6 feet, this is something totally new to her – showing her feet on camera for all of you. She's 23 years old, tan and has an incredible body and face. She even says she has nice feet in Romanian and attempts to do the same in Hungarian, lol. You'll see that in the clip. She's only been in the adult biz for about 6 weeks – you know I find em right when they get started, lol! She wears these really cool looking sneakers and she's not wearing socks either, making her feet nice and sweaty. Great toe pointing in this clip showing off her wrinkled soles and she has nice read toenail polish while showing off the tops of her feet.
I ABSOLUTELY could not wait to take off Aubrey's sneakers since she wasn't wearing any socks, so I knew her feet HAD to be nice and sweaty. I also LOVE tan feet. Watch me lick her super soft size 5.5-6 feet and lick her wrinkled soles and lick in between each toe and suck on each toe. I also LOVED her reactions and facial expressions! This is her very first foot worship and on camera, too. Check out the over my shoulder camera angle providing you with an awesome view of me worshiping her bare feet.
She has never given a footjob before and is anxious to try. Since I specialize in teaching newcummers, I was glad to be her first! With super soft wrinkled soles and freshly pedicured feet, this was a much anticipated shoot! She teased me as I lay on the bed in front of her and I licked her soles while she rubbed my cock with one foot. She then stuck one foot down my shorts and also underneath my boxers. Once those were down, she started to rub my cock and I was rock hard! She then learned the motion as she stroked my cock really well. Then came some baby oil which she squirted on her feet and my cock and now it was time to explode! I finish by cumming all over her soft feet! This girl was such a turn-on!!
Starring: Aubrey Sky and John
Size: 1.7 GiB Duration: 20 min Resolution: 1920×1080 Format video: MP4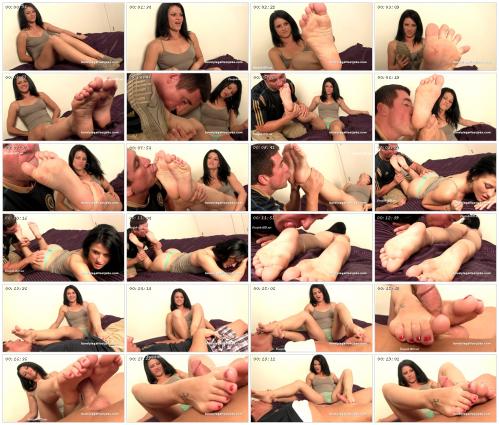 Download link:
Aubrey Sky's Full Scene! – Barely Legal Foot Jobs Footjob-HD.net.mp4