Aurianna's Full Scene! – Barely Legal Foot Jobs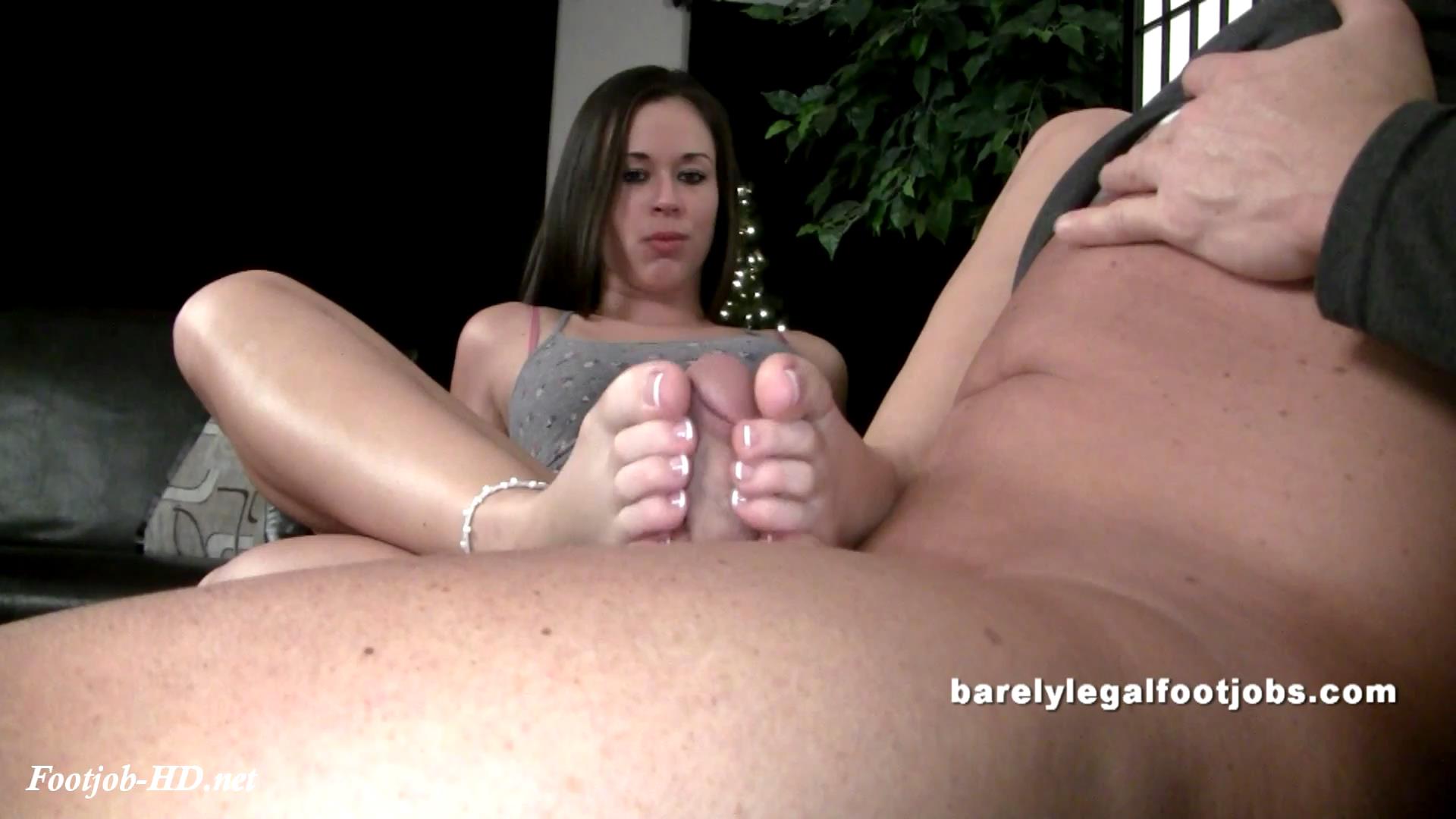 Check out local Philly girl, Aurianna's FULL SCENE. She is smokin hot with incredible tan feet and super high arches and nice wide feet. See her solo foot tease, pose, foot worship and footjob all in the same clip and at a discounted price!
Aurianna is a local Philly hottie with size 9.5 feet. She's very athletic and works out in the gym 7 days a week. She's also a runner with outstanding muscle development and great legs and calves. This is a dream girl! She's also very ticklish. More on that later, lol..See Aurianna tease you with a nice shoe dangle followed by showing off the tops of her feet and some GREAT toe points and toe wiggling. Lots more to come from this beauty and she'll leave you begging for more!
She never had her size 9.5 feet worshiped on camera before. We have been talking about doing this for awhile now and here we go! I lick the tops of her feet with her closed toe high heels still on her feet. Closed toe heels are great because that makes the girl's feet nice and sweaty. Once the heels are off, I lick her wrinkled soles one foot at a time and with both feet up showing you great close ups of the action. There's plenty of toe sucking and licking in between the toes, as well. Great girl!! Really HOT and she gets into it. Great combo!
Imagine.meeting up with a girl right from the gym. Wearing sneakers and no socks! Imagine what her feet are like around your cock with her sweaty soles. What if I told you this is Aurianna's FIRST FOOTJOB on camera. Her size 9.5 feet, athletic body and strong legs and calves. She's a local Philly girl who runs 5K races and works out in the gym everyday and it shows! Aurianna has a kinky, I'll try anything once attitude and she's been wanting to shoot a footjob scene with me for nearly two years and FINALLY, it happened tonight! I couldn't wait for this shoot. It seems like every time we planned to do this, something would always come up. Tonight we made it happen and I was very impressed with her footjob technique. She's quite skilled in fact. From her SNEAKERJOB to to using both her bare feet on my cock, it was like living a dream! See 22 year old, Aurianna tease me with her sneaker covered feet. I take one off and lick her barefoot while she teased my cock over my sweatpants with the sneaker covered one. She then gives me an amazing half sneaker / half barefoot footjob!! Amazing, gents, totally amazing! I ABSOLUTELY LOVED the contrast in how the rough rubber sneakers soles felt AND how the soft sweaty barefoot felt on my cock. We did that for a little while as that REALLY got me hard. Then came some gel oil for the cock stroking motion. She then stroked me with her toes and and soles and HIGH ARCHES until I exploded all over her feet!
Starring: Aurianna and John
Size: 2.7 GiB Duration: 33 min Resolution: 1920×1080 Format video: MP4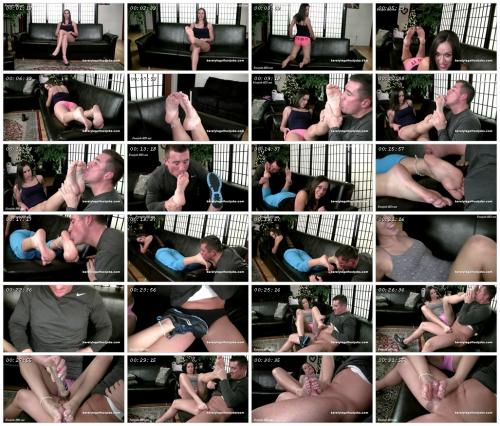 Download link:
Aurianna's Full Scene! – Barely Legal Foot Jobs Footjob-HD.net.mp4