Ayla Aysel – Reloaded Semi POV FJ Legjob – Perversion Productions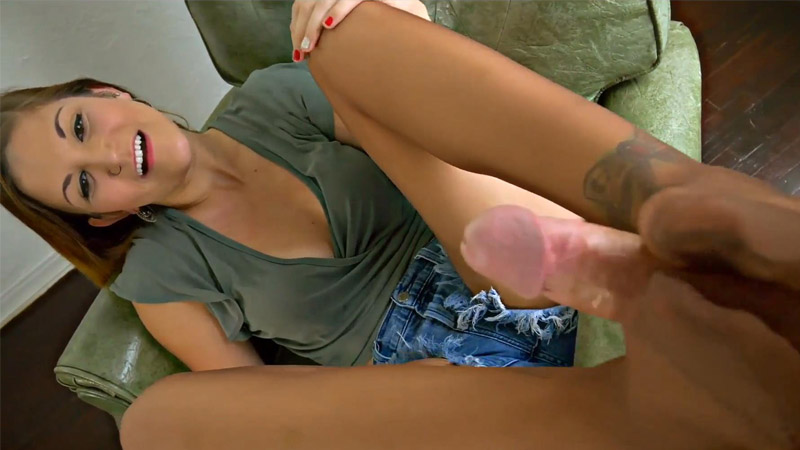 Ayla Aysel – Reloaded Semi POV FJ Legjob – Perversion Productions
Straight good Footjobbin Porn. Footfucking ecstasy! Pantyhose silky gliding sole pumps. Then that milking toe work grip comes into play, right away I can feel her working all the right dick veins, just milking it. That toe work! And then back to remember that new ish we were on that ankle cross job, different than last time but it fucking works. This delightful footwork got a dude ready to let it all out. And Ayla's legs and ass… Gotta try to do something… Get at those legs! "For you?" Looks like I got the green light on some leggjobbin! With her on her tippy toes ass in the air in those daisy dukes. This is one of those points where I just realize how much I like doing this work! Then standing on her tippy toes to flex the firmness of her calve muscles.
Gives the tight tight firmness of squeezy leg pumps. Thigh jobbing now, firm firm. Just realizing, the motion is working real, real good she's never done a leg job before. I explain it's just like preview pumps for fucking. Back to wonderful footwork! The pantyhose is getting rough, foot fucking off a layer of skin. Well almost there, but then a pantyhose foot pet is feeling too good. "When ever you get into those motions I know 20 more pumps and you've got me". "I definitely know you're weak for these big ol' feet".
She really knows how to work those big feet, so blessed that Ayla is a foot jobbin' model! What would the world of foot porn be like without seeing feet like that go to work. One more sole show off for all you foot perverts. Then it's time to bust off in to those cupped cum catching soles!
Size: 738 Mb Duration: 20 min Resolution: 1920×1080 Format video: MP4

Download link:
Ayla Aysel – Reloaded Semi POV FJ Legjob – Perversion Productions.mp4