Barefoot Footjob: Purest Footjob Possible – Dame Olga's Fetish Clips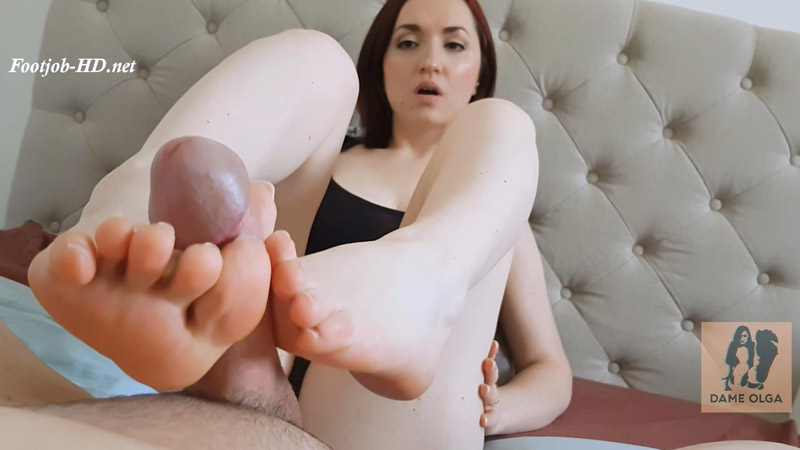 Barefoot Footjob: Purest Footjob Possible – Dame Olga's Fetish Clips
Why do I call this clip the "purest footjob possible"? Easy: because my feet are 100% naked, even without moisturizing cream nor nail polish at all. Absolutely nothing, only bare feet. It is the morning and I did not even dress yet, but I felt my hubby got excited.
So, I tease a little with my orange-ish arched soles and my toes. I spread and crunch them and then toy with my hubby's balls and cock. It does not take long before it gets hard and I can then begin with my barefoot footjob with various techniques; only with my bare feet.
After I have masturbated his cock with my toes and soles, he cannot hold it anymore and cum over my bare feet. I just love how it feels because the semen is very warm! You guys cannot guess. When my bare feet are covered with cum, I just cannot help to play with it and showing it, with cum between my toes and under my soles.
What i wear in this video:
My feet in this clip are 100% naked. That is why I called this barefoot footjob the "purest footjob": it comes without artifice. Even though I am barefoot, I wear a black tank top as well as black panties from the night.
Size: 1.2 GiB Duration: 12 min Resolution: 1920×1080 Format video: MP4

Download link:
Barefoot Footjob: Purest Footjob Possible – Dame Olga's Fetish Clips.mp4