Brooklynn's Never-Ending FJ BJ – Foot Guy James Footjobs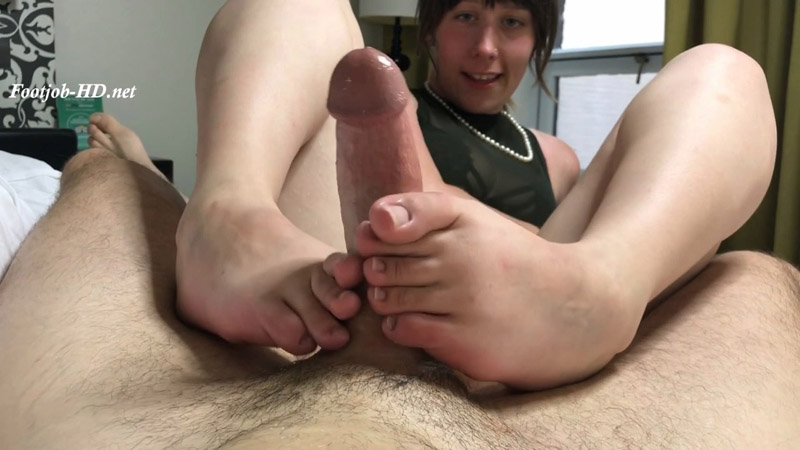 Brooklynn's Never-Ending FJ BJ – Foot Guy James Footjobs
Right off the bat, the clip length is 46 Minutes. No downtime, no padding or setups. This video could not be edited down for size, I didn't have the heart to do it. Its non-stop end to end, and Brooklynn is quite simply astounding.
Couple of things. Brooklyn and I had already filmed a video an hour earlier that drained me. We planned to film a second one, but whether I had anything left in the tank was unknown. After all, I'm not a young man anymore. Brooklynn on the otherhand, had plans for me.
Brooklynn gave me one of the best BJs ever, and I'm lucky to have it all here on film. Its a masterclass in every way, the way she uses her hands, feet and mouth almost as one, and does so very creatively. I was shocked and thrilled many times over. How Brooklyn deep throats me between her arches, sucks my balls. How she takes her toes into her mouth along with my cock. How she grinds my cock with her ass with her soles wrapped around me. And the aftermath, how she catches my cum on her feet and takes her time to clean up every drop of it on her cummy feet and my spent dick.
Proud to present this to you here. Of note, happy to price this behemoth clip at the same price as my other clips. You're welcome!
After you watch it, reach out and let me know what you think of this one.
Size: 2.3 GiB Duration: 46 min Resolution: 1280×720 Format video: MP4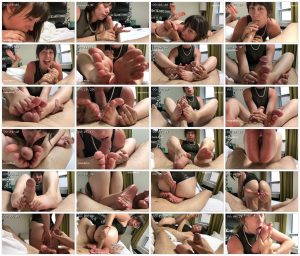 Download link:
Brooklynn's Never-Ending FJ BJ – Foot Guy James Footjobs.mp4