Candid Airport Bare Soles, Edging Toejob & Self Toe Sucking Seduction – Cum For Me – Ziva Fey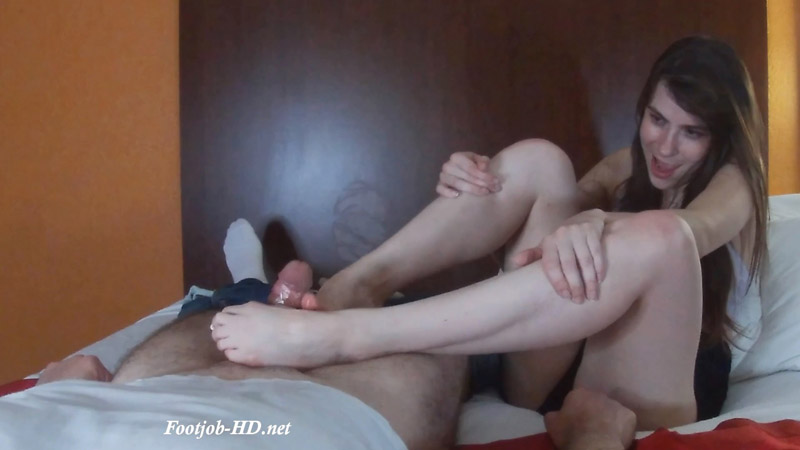 Candid Airport Bare Soles, Edging Toejob & Self Toe Sucking Seduction – Cum For Me – Ziva Fey
Candid filming at a major airport of a bratty cutie fresh off a flight who has kicked her white flip flops off and is on her phone, playing with her feet, propping up her bare soles on her suitcase, wiggling her toes, and scrunching her soles. Little looks and giggles from her early on suggest she knows you're filming her (sat across on another chair), and as time goes on she starts making it more obvious she knows whats going on and is enjoying teasing with her bare feet. She writes on the back of a ripped up airline ticket, and drops it in your lap, 'Follow me ;)' it says, with a little foot drawn on there.
You follow her out to her car, where she tells you to help put her suitcase in the trunk, and to get in the passenger side, as shes taking you back to her hotel! Once in the room she's sitting on the bed facing you, she dangles her flip flops off and then starts sucking on her own toes seductively, telling you shes going to show you what she wants you to do to her feet!
This bratty Airport cutie talks dirty, giggles, moans and bites her lip throughout the edging footjob and toejob, first stroking you with her soft sensitive soles through your jeans for a while to tease and edge you, and using her heel (wrinkled soles to the camera) to outline your cock – 'oooh look at that giant throbbing cock… I can feel how veiny you are through your jeans'. She mercilessly scrunches her finger toes on your head and encourages you to cum. 'I love this fat throbbing cock in between my soles… yeees moan for me… I want you to cum all over my soles', are just a few samples of the incredible unscripted dialogue. Its filmed from two different angles, a POV angle and slight side angle, which alternate throughout, with the cum shot shown from both angles. Her long toes are extremely dexterous.
Size: 2 GiB Duration: 17 min Resolution: 1920×1080 Format video: MP4
Download link:
Candid Airport Bare Soles, Edging Toejob & Self Toe Sucking Seduction – Cum For Me – Ziva Fey.mp4