Chyna Ciara's First Footjob – Solemates and Footjobs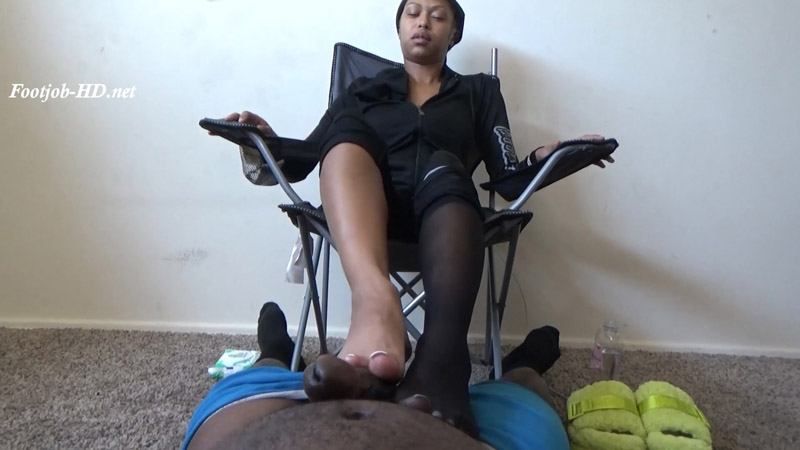 Chyna Ciara's First Footjob – Solemates and Footjobs
It is very hard to find Foot Models in the DMV. All of the models I create content with are all personal friends of mine. I do occasionally meet with traveling models but that is very rare for me. So I was really excited when I met Chyna Ciara. She is a beautiful Ebony Model that is open to entering the Foot World. She has done a couple Foot Sessions but this is her First Footjob Clip.
I got off work early one afternoon and hit her up to see if she was interested in meeting. She said she didn't have time to do makeup and her hair. I told her I really didn't care, just as long as her Feet are soft Lol… She told me they are always soft. That was all I needed to hear and I was on my way.
When I arrived she was adorable! Short petite with cute little white painted Toes. I couldn't wait to get inside and get my hands and mouth on her Feet. She lead me to the bedroom that was prepared for me. Music playing in the background with candles lit. A chair positioned perfectly in the center of the floor and baby oil right next to it. After Chatting for a few I massaged and worshipped her Feet. But we both knew the main reason I was there was for a Footjob.
Like most first time Footjobs it took a few minutes for her to find the right technique. She started by just teasing my dick with her Stocking Covered Feet. As she felt it grow she applied more pressure. She jerked me off with her Stocking Feet and rubbed her Toes on the tip of my BBC. I had to guide her Feet a little bit and show her how to stroke it slow. But once she figured it out she was able to make me cum hard all over my stomach. It was a nice big load for her First Footjob. Enjoy!
Size: 1.3 GiB Duration: 16 min Resolution: 1920×1080 Format video: MP4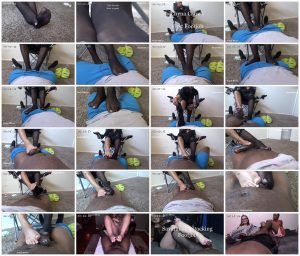 Download link:
Chyna Ciara's First Footjob – Solemates and Footjobs.mp4