Cleo's First Footjob – Solemates and Footjobs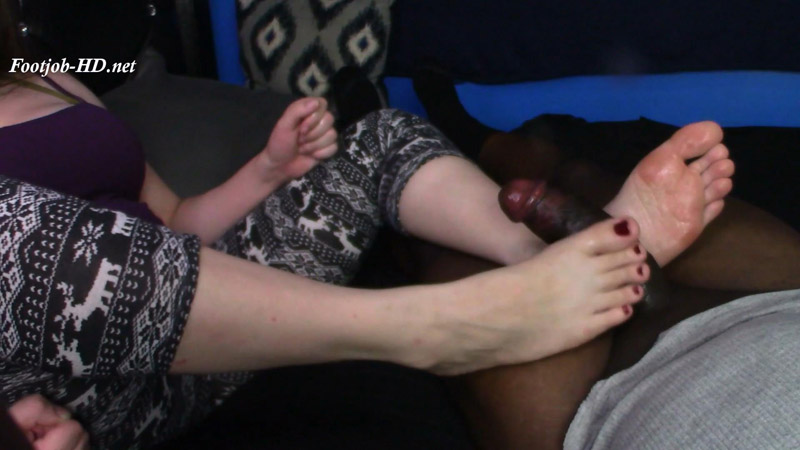 Cleo's First Footjob – Solemates and Footjobs
Cleo admitted to me that she was a little bit nervous to give a Footjob by herself. I have been meeting with her sister Lana for 4 years and Lana has learned exactly what I like when it comes to Footjobs. But Cleo has only done a Footjobs when her sister was there. They did their first Double Footjob a couple months ago. They both also attended one of my Solemate Foot Parties and did a group Footjob with a few other girls. Cleo has given me Handjobs since then but this would be her very first solo Footjob.
After taking her to get a fresh Spa Pedicure and getting her cute little Toes Painted Red. We grabbed some lunch from my favorite food spot downtown. It was funny to see the guys in the food spot sneaking looks at her Freshly Painted Toes. One lady even complimented the color and how cute her Toes were. Of course the guys just looked and thought the same silently. lol. After we ate we headed back to my house to have some fun.
As soon as we got inside I set up the cameras. I knew she got a massage with her Spa Pedicure but I wanted to massage them myself. Of course the Foot Massage led to some sensual Foot Worship. In this clip you get to watch Cleo use her Bare Feet to give me a Footjob. She must have watched all of my videos because she used techniques that veterans use with ease. Her Toe grip is serious and her ability to use her Soles to stimulate the tip amazing. I hope you enjoy this clip as much as we enjoyed making it.
Size: 1.5 GiB Duration: 15 min Resolution: 1920×1080 Format video: MP4

Download link:
Cleo's First Footjob – Solemates and Footjobs.mp4