Columbian Goddess's First Footjob – Nothing But Footjobs – Goddess Akasha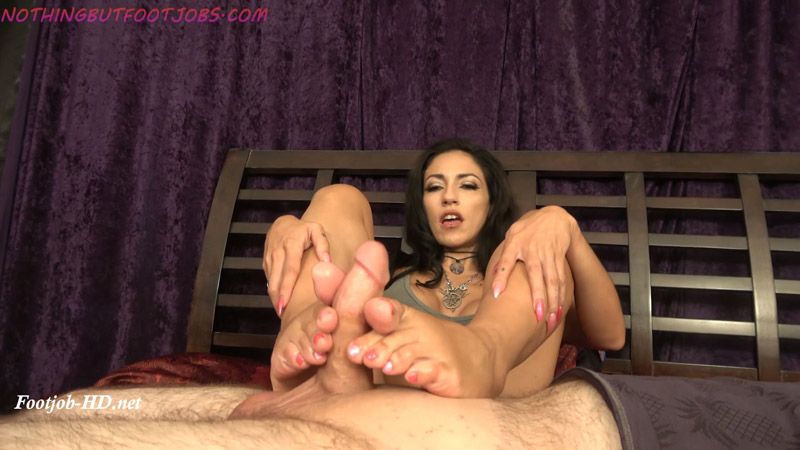 Columbian Goddess's First Footjob – Nothing But Footjobs – Goddess Akasha
Age: 33
Foot Size: 9.5
Goddess Akasha is a gorgeous Columbian hottie who's pleased men in many different ways… but she's never pleased a man with her sexy slender feet, so when she hears about footjobs, she can't wait to see if she can make a man cum between her big silky soles.
Akasha has a cock between her feet, and although she's a footjob virgin, she pumps his dick with her feet and makes him hard in seconds flat! She covers her feet in baby oil and plays with the hard cock, squeezing the head between her toes and stroking the shaft with her silky arches. The feeling of a hot hard dick between her feet makes her moan and bite her lip with arousal.
"You're so hard between my toes…" whispers Akasha.
She pleasures him with several different techniques – between her soles, intense squeezing with her long toes, even making him fuck her between two of her toes! Akasha can barely fit his big thick dick between her toes so it's a tight fit, just how she likes it! Fascinated with the ROCK HARD cock fucking her feet, she keeps him on the edge of cumming for over 15 minutes straight, stroking and pumping until her legs are burning!
"Oooooooh baby, i want to see you cum on me so bad," moans Akasha.
She pumps his cock harder and harder, faster and faster until he finally blows his load all over her feet and ankles! Akasha giggles and moans with satisfaction, continuing to milk his twitching cock with her big feet, squeezing out every last drop of cum! Satisfied with her first successful footjob, she smiles and shows her cum-covered soles for the camera, wiggling her toes with the pride of a job well done.
Size: 1.5 GiB Duration: 16 min Resolution: 1920×1080 Format video: MP4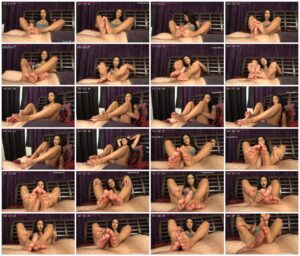 Download link:
Columbian Goddess's First Footjob – Nothing But Footjobs – Goddess Akasha.mp4