Dani gives me a footjob – Joey's FeetGirls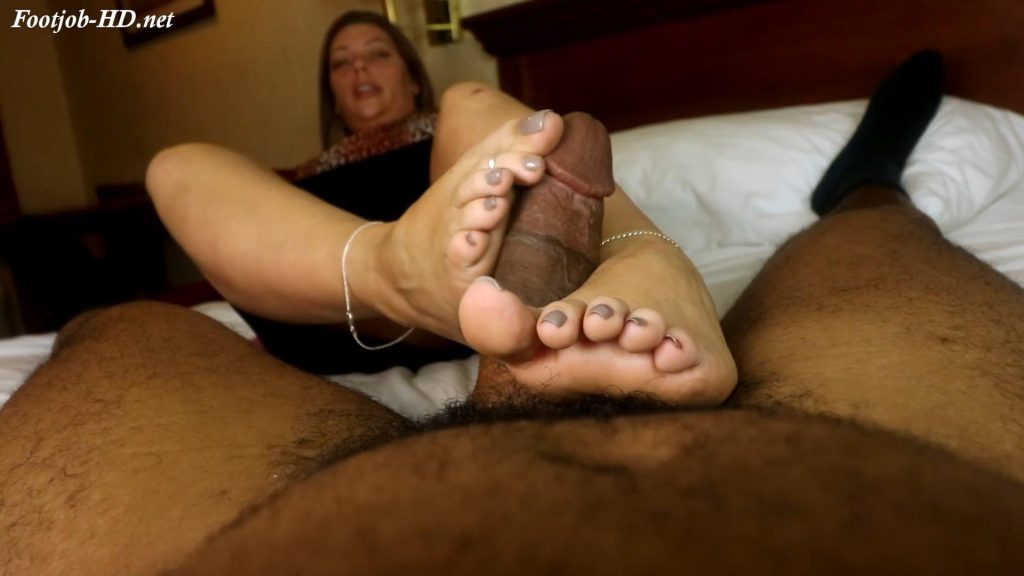 Dani gives me a footjob – Joey's FeetGirls
I took a drive over to Motor City to meet Dani @loveher_toes from Instagram. I saw her feet and decided she's too close to miss out on a shoot.
She shows up to my room and kicks off her heels. I am eyeing her arches but I'm unable to get a really great angle of them with my camera. After a few foot shots, I lay down on the bed and get ready for a footjob. This shoot has to be the fastest I ever got hard, ever. She hadn't even touched me yet and I could already feel my dick stiffening. Once she started teasing my dick I was rock hard.
She squirts the oil on me and completely misses my entire midsection and we have a laugh about it. Once her oiled feet set onto my dick, I already feel the cum welling up from my balls. What I hadn't expected was her experience with handling a dick with her feet! Every position she held my dick in she made sure she was touching me just right. I come close to cumming multiple times, the most notable being right before I have her flip to her stomach for a reverse footjob. Watch as my dick drips a stream of precum as soon as she releases me from her toes. She continues on with a reverse footjob between her arches and also with her toes.
When I cum, I cum too soon and its not the first time this has happened… let me explain. I have her lay on her side and place my dick between her soles which is my favorite position. Initially I planned for this to be the second to last position; I had wanted her to kneel and let me fuck her soles and shoot a load on them. But, being that its my favorite position and she knew just how to touch my dick, I didn't even last a full minute. I grab her feet and squeeze them tight around my dick and my jizz squirts right out and down my shaft. I hadn't realized how much cum came out til I stopped the camera and stood up… there was thick cum all down my shaft and balls!
Size: 1.6 GiB Duration: 14 min Resolution: 1920×1080 Format video: MP4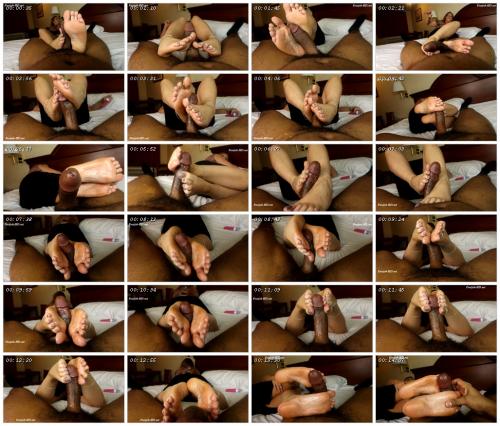 Download link:
Dani gives me a footjob – Joey's FeetGirls.mp4