Eva Fenix's Full Scene Plus Cuckolding – Barely Legal Foot Jobs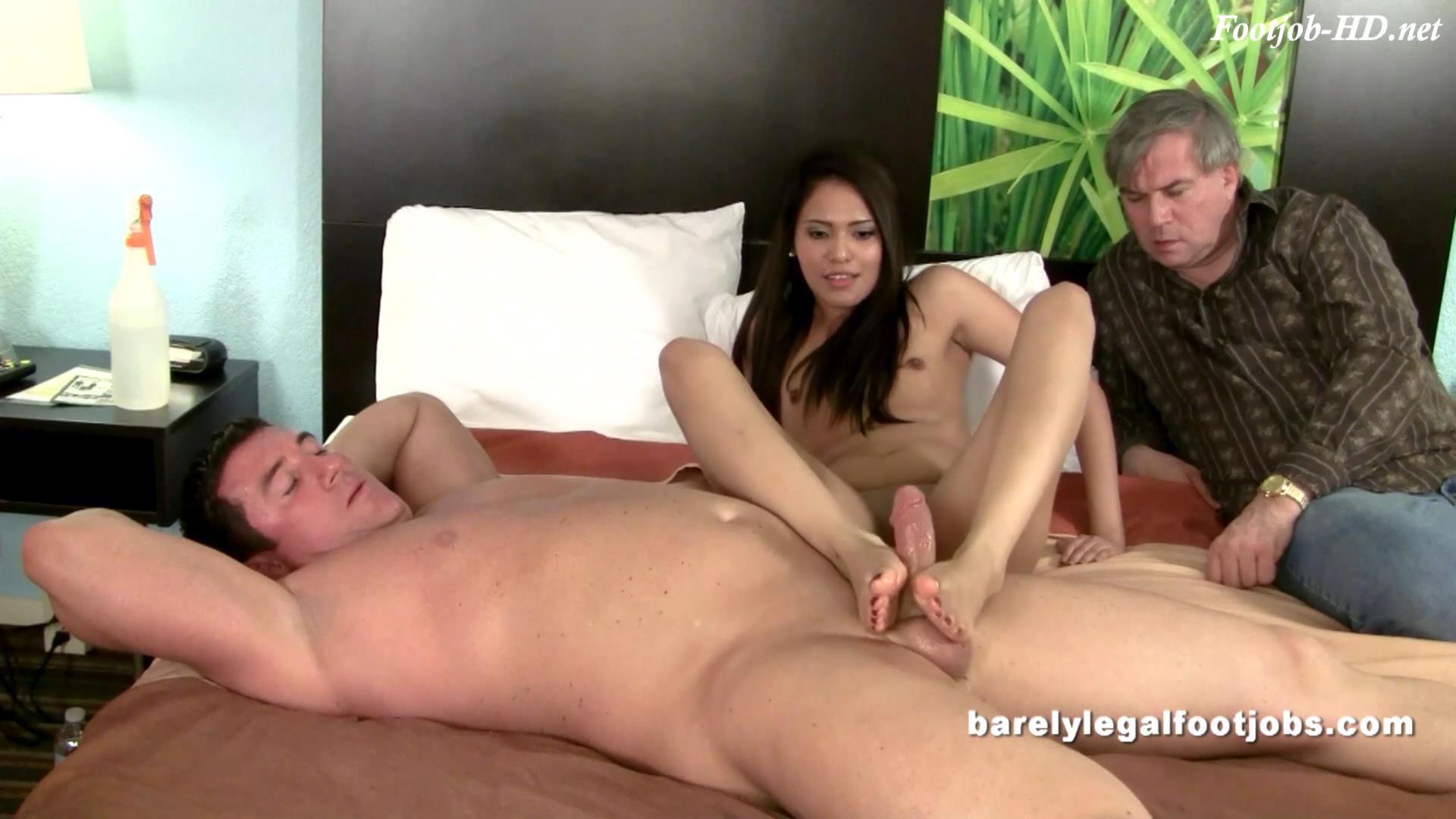 Here is Eva Fenix's full scene. You get a lot of footage here and different kinds of footage. See Eva Fenix in her solo foot tease, pose, foot worship and then she makes Slave Steve worship her feet and she rubs her feet all over his face and then commands him to sit on the bed for what's next………
This is 21 year old, Eva Fenix. She is a smokin hot girl who was born in Honduras. She has one of the prettiest smiles I have ever seen and an incredible body and feet! She's so natural looking with her tan body and tan size 6.5 feet. She has very nice soft wrinkled soles. She's quite the kinkster as you'll find out, lol. She loves to torture guys by making them watch. You'll see what I mean soon…..
She has incredible feet! She's never had her feet licked or toes sucked on camera before and she's ready. She finds out quickly, she loves it! Watch her rub my cock as I lick her soles. She also gets her feet worshiped in the Pose Position and she lays flat on her stomach allowing you an awesome angle of her soles while getting licked.
Wow, Eva sure knows how to torture poor Slave Steve. She humiliates him and makes him feel worthless. After all, he's just trying to please his mistress and worship her feet. Eva sure has a dominant side to her. She's also sneaky, because she has something up her sleeve – next up, she's going to force him to watch her give someone else a footjob and NOT him. She's going to make him a footjob cuckold. Eva even sticks her whole foot in Slave Steve's mouth, while choking him with her foot. She calls him Fuckin Worthless, Piece of , etc…..she's amazing, lol! She then orders him to put her shoes back on and then says……You'll See What's Next………….
Little does Steve know what he's in for here. Eva has this guy right where she wants him. He thought he came in with her to check out a modeling gig. Yeah…….modeling gig, lol. Eva is actually going to turn the tables on her foot slave and make him watch her give a footjob. It won't be Slave Steve getting any – he's forced to watch and witness the tease and torment, Eva gives him. Slave Steve is a VERY jealous man. She even makes him watch close by! Fucked up, isn't it?? She really fucks with this guy's head – even looks right at him while jerking my cock with her feet. She calls him all kinds of names, too. Fuckin awesome clip!
Size: 2.5 GiB Duration: 25 min Resolution: 1920×1080 Format video: MP4
Download link:
Eva Fenix's Full Scene Plus Cuckolding – Barely Legal Foot Jobs.mp4