Evelin Stone's Full Scene! – Barely Legal Foot Jobs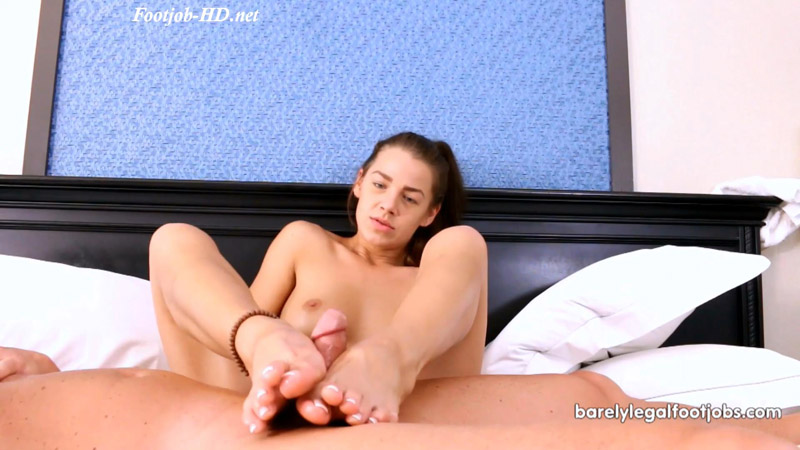 Evelin Stone's Full Scene! – Barely Legal Foot Jobs
This is Evelin Stone's FULL SCENE! Here, you get to see her solo foot tease, oiled soles, foot worship and footjob scene all in one clip and at a DISCOUNTED PRICE. This girl is amazing!
How lucky did I get that I have Evelin Stone and it's her very FIRST FOOT FETISH SCENE! This girl is beautiful and sexy. She has size 8 feet and nice high arches and super wrinkled soles. She is nice and tan and her skin is super smooth. I couldn't wait to lick her bare feet. She has only been in the business about eight months so she is fairly new. You can look her up online and see how popular she is getting. I got her first foot scenes including footjob. See her dangle her feet out of her tan wedges. It's so sexy when you can see her high arches peeking out of her heels. Her feet are also super moist and sweaty which I love! She is originally from Missouri and is now in Florida. She has beautiful eyes and a great smile. See Evelin hold up her feet to the camera and she does some great toe points, wiggles her toes and spreads her toes.
Next, I have her take off all of her clothes after her solo interview scene on the bed, and I have her move to the chair. She then takes the bottle of oil and pours it all down her soles. You gotta love her tan size 8 feet. These feet are like untouched and she never did a foot specific shoot before. See the oil stream out of the bottle and onto her feet just below her toes. Evelin then, rubs it in with her hands, getting her feet all nice and shiny. She then holds them up to the camera and points her toes, wiggles them and does a great toe spread. You can really tell she is having fun with this! She is so damn sexy!!
Now, it's time to finally lick the bottoms of her feet! I also suck her toes. Check out her reactions as you can tell she is really into having her size 8 tan feet worshiped. She has such nice arches, perfect for licking. Perfect wrinkled soles which I run my tongue up and down. I start things off by liking the tops of her feet and legs with her wedges on. I take off her wedges and lick each foot. I lick in between each toe and such each toe, one by one. I then hold up both feet and lick her wrinkled soles. She does some great toe points and toe spreads as I lick her feet.
You gotta see her FIRST FOOTJOB. She's been blowing up on a lot of porn sites and I am honored to be her first footjob. She is such a nice friendly girl, that SHE felt honored to give ME a footjob. How cool is that?! She has size 8 feet and they are super sweaty too. Her soles are super wrinkled and she has soft tan skin. You can almost cum just from touching or licking her soft skin. Here, you will see a girl who is so good at giving footjobs, I lasted under six minutes. That's when you know it's good. This is real. Check this clip out. Shes one of the hottest girls in the biz right now and you can see her first footjob here!
Size: 2 GiB Duration: 20 min Resolution: 1920×1080 Format video: MP4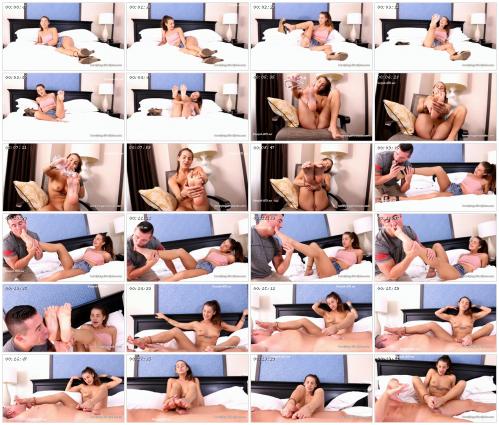 Download link:
Evelin Stone's Full Scene! – Barely Legal Foot Jobs Footjob-HD.net.mp4