Felt so good he knocked everything over – MFYT FootJobs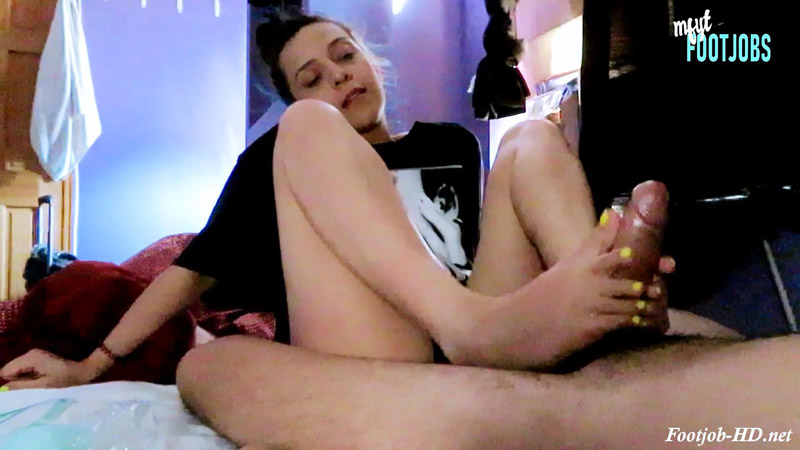 Felt so good he knocked everything over – MFYT FootJobs
The beauty of my new boyfriend having a foot fetish.. is of course he loves getting footjobs.
This clip we made in the AM of my last day visiting him in new york, & of course he had morning wood to spare for a clip, or several.. I do not know where he gets his energy from. He 100% loves and adores my feet right down to how they feel and smell.. after letting him smell my sexy long sweaty toes, he was raging hard again.. which then led him to turn to me and say .. "hey babe… let's make a video".. and you know ME .. I was of course game…
But my babe is not used to being on camera just yet, least not having it propped right next to his shoulder… The ending of this clip is funny, soon as he cums his body jerks and he knocks the camera, do not worry I grabbed it and still got a shot of all the cum on my toes but damn..
The release of him cumming and the angle of it coming out will be in another quick footjob I gave him that we recorded this day.. and will be released in a week or two!
Size: 1 GiB Duration: 10 min Resolution: 1920×1080 Format video: MP4

Download link:
Felt so good he knocked everything over – MFYT FootJobs.mp4