First Footjob with Heather Renee – Joey's FeetGirls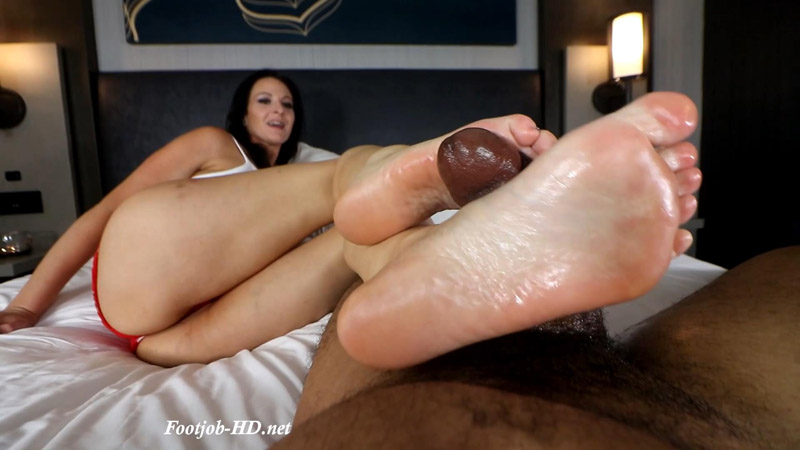 First Footjob with Heather Renee – Joey's FeetGirls
Heather apparently started her online career making foot content but she never actually gave a footjob before. I hadn't known this when she contacted me but its of no consequence. We get to talking back and forth on the DM and she's asking me questions about how to give the perfect footjob and where I can show her some videos. I tell her not to worry and that I'll direct her as she tries for her first time.
I arrive at her room and she fishes through her clothes for something to wear on camera, I can't resist catching a view of her wrinkled soles as she kneels in front of her luggage bag. We move to the bed and get started, I have her prop her feet up so I can guess the size. 8.5, nailed it on the first try. From there, she quite expertly moves her feet along my cock. I now begin to doubt she hasn't done this before.
"Well, I looked at a few videos first" she asserts.
She bends over and goes right into a reverse footjob claiming that she wanted to try it ever since she saw the videos she watched.
This is one of the more candid shoots I've done and you can hear us casually discuss what's happening between us on film, all the while she coos at me about how she loves her first experience at rubbing her feet on a cock. Before long, her soles are covered in my seed and she's proud of her accomplishment.
Size: 1.2 GiB Duration: 12 min Resolution: 1920×1080 Format video: MP4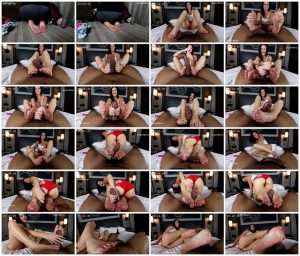 Download link:
First Footjob with Heather Renee – Joey's FeetGirls.mp4