Flatjob: Shoejob in Cute BB Ballet Flats and Pantyhose – Dame Olga's Fetish Clips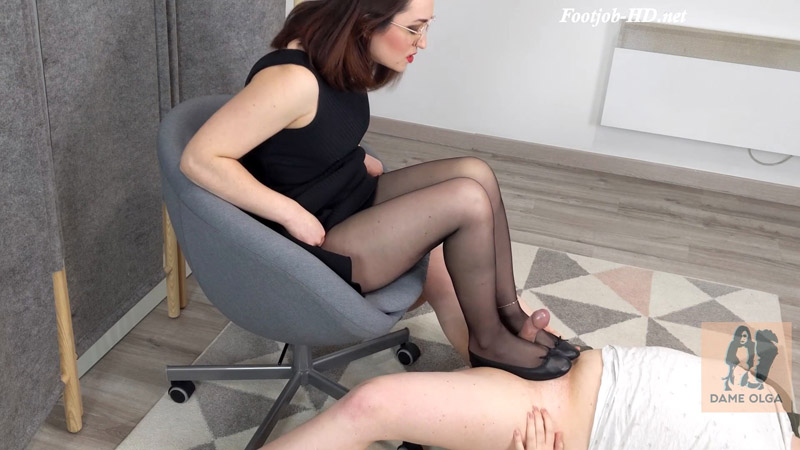 Flatjob: Shoejob in Cute BB Ballet Flats and Pantyhose – Dame Olga's Fetish Clips
Do not underestimate the fetish effect of ballet flats on shoes enthusiasts. I know that when I am back from work with my flats on, my hubby cannot help but be totally excited by how my feet look and smell. In this clip, I am in my casual outfit after a day working at the office: I wear a skater dress, black pantyhose, an anklet and cute ballet flats. And guess what? My hubby is craving for a flatjob.
First things first, the clip begins with me shoeplaying a little before I dangle my Repetto BB ballet flats (connoisseurs love these flats) at the tip of my nylon toes for you flats guys can enjoy this sexy view. While doing so, the ballet flats' delicious smell spreads throughout the room. I have been wearing the shoes all day and my pantyhose my tights are impregnated with the smell of my flats.
Then, I have my hubby kneel next to my chair. This way, I can make him sniff the inside of my flats. While stroking his genitals with my other foot, I cover his nose and mouth with one flat so he can feast on my sweat. Not only does he smell the shoes, but he also licks the sole. When I see he got a boner, I hang the flat on his cock. And I give him the chance to smell and lick the second Repetto BB ballet flat.
It is high time to move on to the flatjob. Wearing my cute Repetto BB ballet flats, I gently stroke his balls and his cock. Then, I grab his cock between my feet and I masturbate him with the shoes on. The shoejob is ultra-soft thanks to the calfskin leather of the flats and I can feel his pleasure intensifying at every back-and-forth.
After a few minutes, he cannot help and he cums all over my feet! With the shoes on, my feet are totally covered in semen and I can tell he was extremely excited since it is abundant. I just love how it feels through the pantyhose: I can feel the warm cum soaking my nylon toes. And I look how perfectly sexy it is since he literally cummed over my toe cleavage. So you guys can enjoy the mess, I zoomed the camera over my flats at the ending.
Size: 1 GiB Duration: 12 min Resolution: 1920×1080 Format video: MP4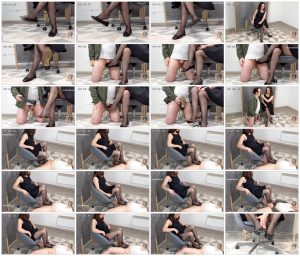 Download link:
Flatjob: Shoejob in Cute BB Ballet Flats and Pantyhose – Dame Olga's Fetish Clips.mp4