Flatjob: Shoejob in Cute Violet Flats – Dame Olga's Fetish Clips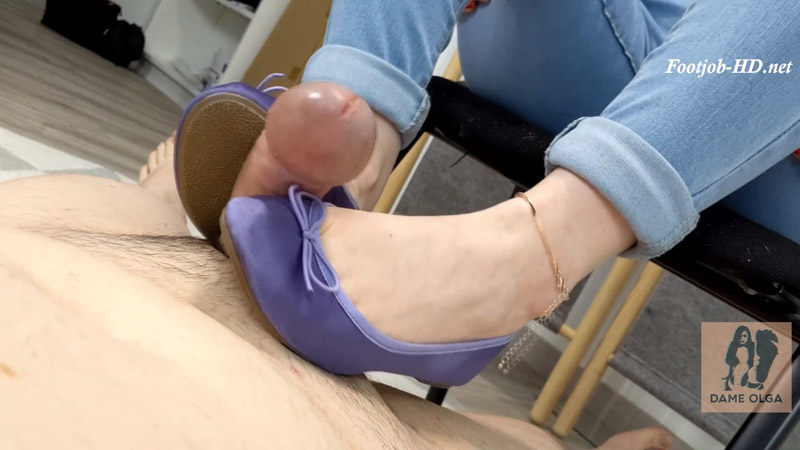 Flatjob: Shoejob in Cute Violet Flats – Dame Olga's Fetish Clips
Today was not a day for recording clips but even when I dress up with casual clothes, my hubby gets excited. Especially when I wear cute mules like these one. With my faux-leather tank top and my high waist jeans, I wear a pair of cute, violet and comfortable ballet flats. I just love how my bare feet look. The toe cleavage is perfect and there is no mystery to why he craves for a flatjob!
After shoe playing and dangling the ballet flats a little, which let the smell of my bare feet escape, I sit on a chair above my hubby. And I stroke his balls and his cock with cute ballet flats. I gently trample his genitals, so his cock grows bigger. Since the shoes were made in fabric, the feelings on the cock are even more exciting. And when the cock is big enough, I can give my hubby a footjob with my ballet flats.
With the shoes on, I masturbate his cock. Back-and-forth between my soles, then over my toes. Before long, he cannot hold any longer and he comes when I was not ready! His cum covers my shoes whose fabric gets totally soaked. But I just like my flats like that: I will not change my shoes; they are perfect for walking around in this state!
Size: 1.1 GiB Duration: 11 min Resolution: 1920×1080 Format video: MP4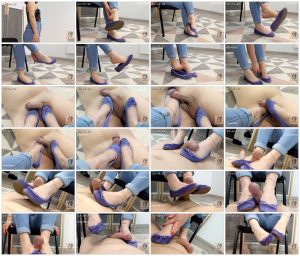 Download link:
Flatjob: Shoejob in Cute Violet Flats – Dame Olga's Fetish Clips.mp4