Footjob – I Called The Slave To Come And Moisturize My Feet With Cum! – Goddess Grazi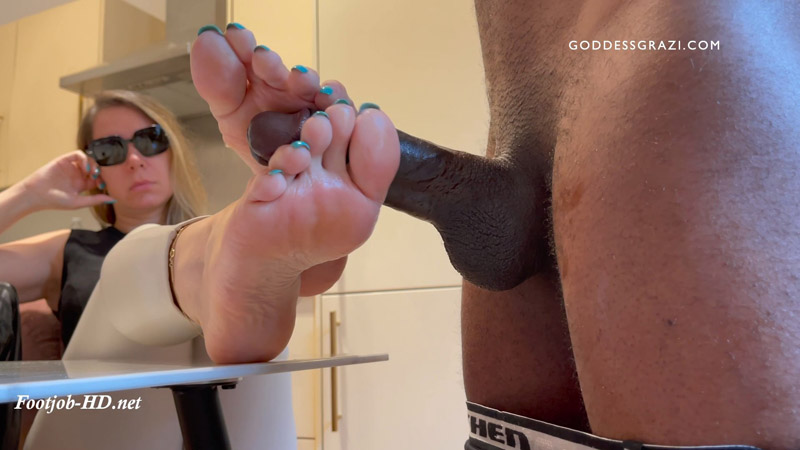 Footjob – I Called The Slave To Come And Moisturize My Feet With Cum! – Goddess Grazi
On a trip to London, after spending the entire afternoon walking around this amazing city, My feet are already tired, sweaty and in need of hydration. Of course as a Queen I have slaves all over the world who are always at My disposal and this is nothing less than I deserve, after all, look at those big, mighty and beautiful feet! Who wouldn't obey some order?
Today I called my fucking sex slave, yes, his huge cock serves to moisturize my big soles, I don't want a small penis, no women do, we like plenty and "J" has what I'm after. "Hello slave, I've already arrived home, come here to do your work".
He knows I don't like to wait and he came right away. He loves to see Me wearing these sexy sandals, he was so excited to hear that My feet were in them and the volume in his pants increased as he looked at My feet on the table, just waiting to get a big cock. He's already taken off his pants and started stroking his big black cock, just the way I like it. I can't resist every time I see it, I rub My soft feet against his hard cock, this is delicious, I could feel how horny he was and itching to fill my white feet with his hot, full cum. Lucky for him, he repaid it with a lot of cum on My feet, just the way I like it.
He came and left.
Size: 1.8 GiB Duration: 14 min Resolution: 1920×1080 Format video: MP4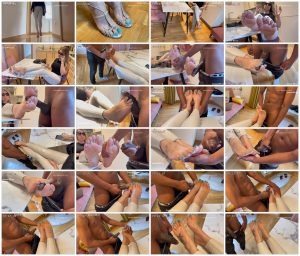 Download link:
Footjob – I Called The Slave To Come And Moisturize My Feet With Cum! – Goddess Grazi.mp4