Having Sex with Ambers Feet! – Foot of the Bed Studios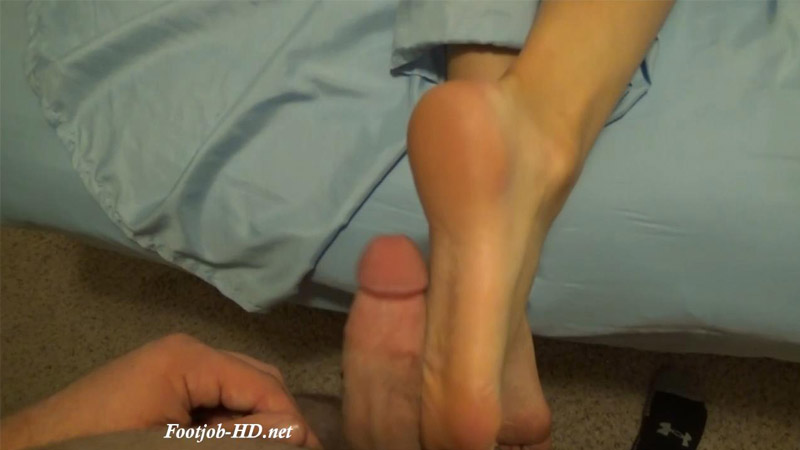 Having Sex with Ambers Feet! – Foot of the Bed Studios
I finally have had foot sex with my long time friend Amber! Amber us a veteran of FOTB now and to finally have had this intimate moment with her is one I will always remeber!
Amber came over the other night after I had just gotten home. After some conversation it was time to go into the bedroom and have some fun. I started things off with some of the most passionate foot worship I've ever had. This is the most intense I've ever worshiped Ambers feet & she noticed! Amber even gets into herself as she's seen squirming and moaning.
I eventually am so into the moment that I knew it was time for the actual foot sex. I'll never forget the first moment I actually had Amber's foot on my cock. Lot's of cock rubbing & arch fucking in this clip. Eventually all of this leads to a huge cum shot all over Amber's size 8 1/2's! I'm embarrassed to admit that I make one of the loudest cumming moans that I've ever had!
Enjoy!!
Size: 2 GiB Duration: 35 min Resolution: 1280×720 Format video: MP4

Download link:
Having Sex with Ambers Feet! – Foot of the Bed Studios.mp4