I Missed Violet And Her Cute Toes – Foot Guy James Footjobs – Violet Hart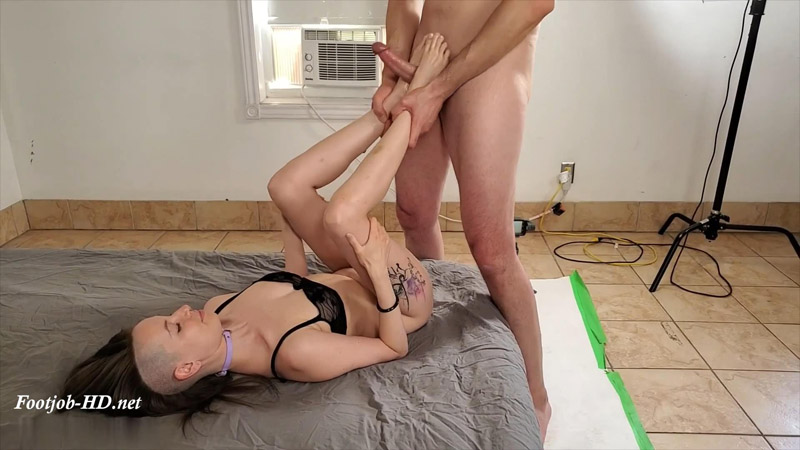 I Missed Violet And Her Cute Toes – Foot Guy James Footjobs – Violet Hart
Its been a while. Like most of you I've been in deep hibernation. Home most of the time, days blend together. To be honest this FGJ stuff is never a priority, nor should it be. I let it slide out of mind, which actually was a good thing in a way. The pace pumping out content needed to scale back anyways. That said, I missed people, family, friends, coworkers, and of course in this world, collaborators. Case in point, I Missed Violet.
Me and Violet met in February and right out the gate made three fire clips. Fast forward to June, blurry eyed and crawling out from under a rona rock, it made sense to kickstart things again with her. Always gravitated to her petite sexy coolness (versus my lurchy giant middle ages), her friendliness, and of course, those cute feet of hers.
Kicking off the clip, you have to admire how little fucks we give about having any sort of plan. Recall admiring how tiny her ankles were and on a whim I hoist Violet up and dangle her upside down. We both suck her toes briefly, then from there she switches between fucking my cock with her feet and giving me incredible head (which by the way she'd have you cum in a second friendos!). We save best for last of course. Violet sits back on her heels so she can treat my cock to the triple threat of her ass, hands and feet, and expertly aims spills my cumshots onto her soles and toes for a gloriously sticky mess.
Size: 1.8 GiB Duration: 24 min Resolution: 1920×1080 Format video: MP4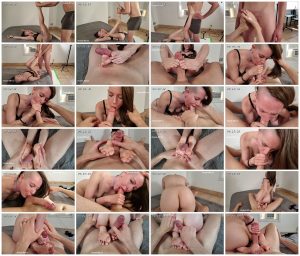 Download link:
I Missed Violet And Her Cute Toes – Foot Guy James Footjobs – Violet Hart.mp4