I wanna tickle and fuck your feet 2 – SoloSo clips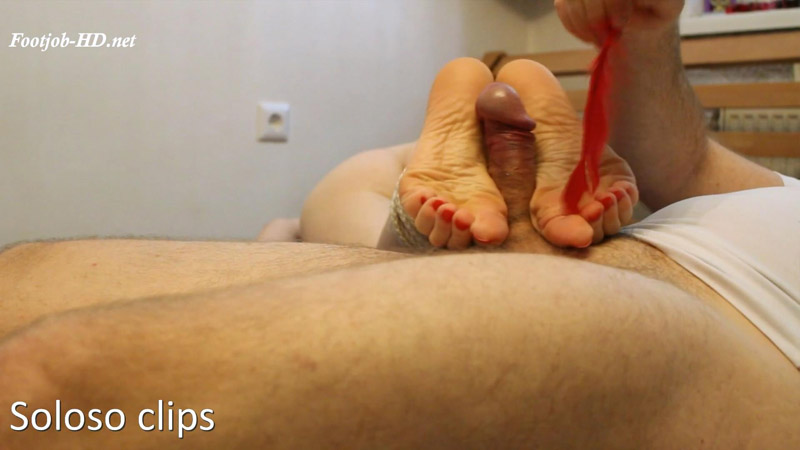 I wanna tickle and fuck your feet 2 – SoloSo clips
Meet Nina, a l0vely girl who's very curious and open-minded when it comes to fetishes of any kind. Luckily I had the chance to do this video with her! Nina said she already experienced tickling but not that much focusing on her feet.
So we got started with slight feather and brush tickling her wonderful soles which lead to lots of giggling and laughing – in Nina's case the laughter has something of a professional singer although she isn't. She wiggled her wrinkled soles, her toes were spreading immensely and she got the first idea of how tickling could become slightly uncomfortable…
Finally I placed her soles around my cock and started tickling again. I clearly noticed that while tickling her feet with the feather Nina tried to react not too intense in order not to hurt my cock. And that is what I l0ve about tickling footfucks: the feeling of the girls' wish to draw their feet back but they know they aren't allowed to. They only can squeeze you more and hope you cum faster, hehe! Actually it normally doesn't take very long and so after a climaxing and intensifying tickle assault with my fingers between her toes her jerking reactions lead to a really good orgasm and my sperm run all over her soles!
Size: 764 Mb Duration: 8 min Resolution: 1920×1080 Format video: MP4

Download link:
I wanna tickle and fuck your feet 2 – SoloSo clips.mp4