Ignored by Reyna Lorena – Joey's FeetGirls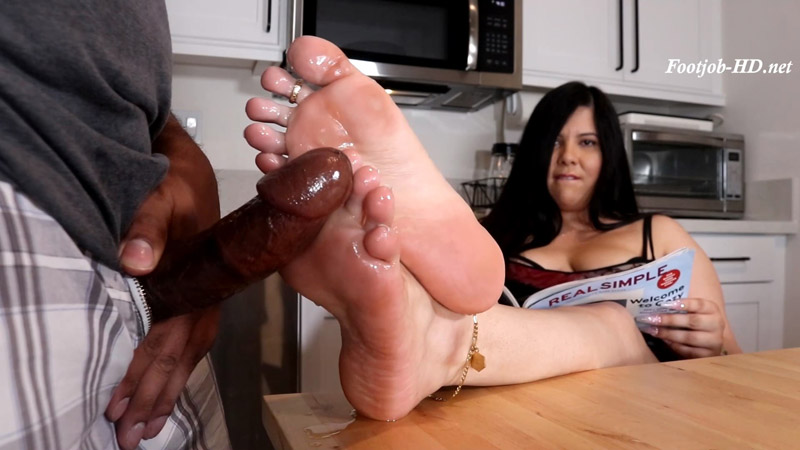 Ignored by Reyna Lorena – Joey's FeetGirls
Lorena grabs a magazine and sits at the kitchen table and begins reading. Mindlessly, she begins to shake and dangle her flip flops. One flip flop drops to the ground but she's too engrossed in her reading to really notice. Her toes wiggle, stretch, flex, and wrinkle without any thought. She begins scrunching and bending her feet against the floor, little does she know she's giving an outstanding view of her delicate soles.
By the time she kicks her bare feet up on the table, you can hardly resist. Your nose heads straight for the space between her big to and second, you inhale her smell as your dick hardens. She pays you absolutely no mind as you continue to kiss and sniff her feet. She continues reading as you stand up to unleash your engorged cock.
You slide your dick between her toes and have your way with them while she ignores you and carries on with her magazine. You fuck her feet, her arches, you rub your cock around in circles on the soft arches of her soles, you slap your dick against her wrinkles. Still completely involved in her magazine, you pull your cock away from her feet at the last moment to shoot a huge rope of cum on them just in time for her to tell you that you'd better clean it up.
Size: 1.9 GiB Duration: 20 min Resolution: 1920×1080 Format video: MP4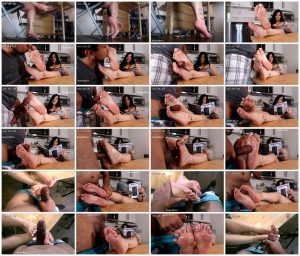 Download link:
Ignored by Reyna Lorena – Joey's FeetGirls Footjob-HD.net.mp4