Italian Student's Sole And Toejob! – Sticky Soles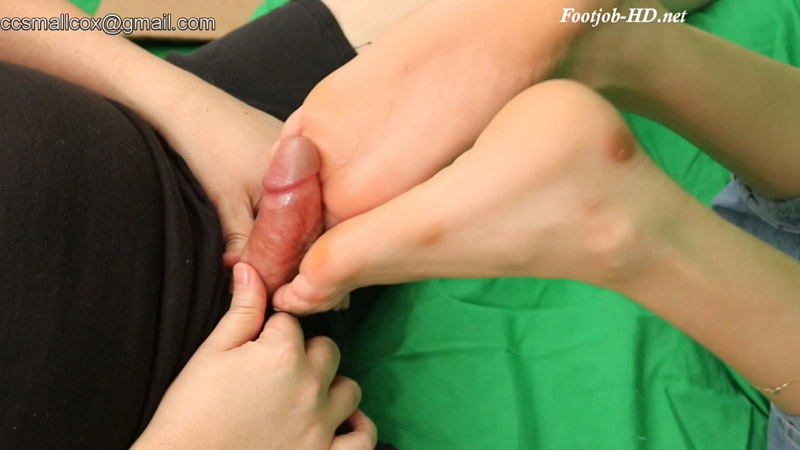 Italian Student's Sole And Toejob! – Sticky Soles
Emilia is back again this time to try out giving a real solejob that just happens to turn into a toejob too. Just to let all you know Emilia's feet are a little bit beat up here, she went ice skating and ended up getting some blisters on her heels along with getting sick. I almost cancelled and waited but you never know what's gonna happen with these girls so I figured I better go ahead and get her to do it while she was available and willing. Her soles still look good and her toes are painted a fresh white.
Emilia might give the best solejob yet! She really gets the hang of it and knows how to use her long toes. She does this thing where she grips my dick between her big and 2nd toe and strokes me off, she's got a good grip too! Never had this technique used on me before but it was hot and felt great I had to get her to stop a few times or this would've been a very short vid!
Emilia talks about how she spent her 1st Christmas in the US along with some other stuff about her life as she strokes away. I even tickle her some, she's got some pretty ticklish feet! I do this thing where I have her stroke my dick as I tickle her for some good results. All you guys wanting me to tickle more will like that part I'm sure!
I can only hold out so long before I bust as she's rubbing her soles on the head of my dick, its a big warm load that gets an audible reaction from Emilia! She keeps going even after I bust and it was too much for me to handle! I still can't get over her toejob technique and want to get her back to do it for me again!
Super Slo-Mo at the end of clip!
Size: 1.4 GiB Duration: 15 min Resolution: 1920×1080 Format video: MP4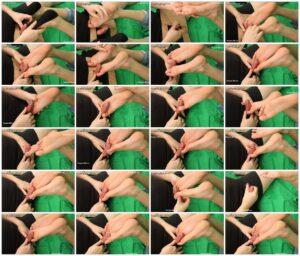 Download link:
Italian Student's Sole And Toejob! – Sticky Soles.mp4