Josie's Teasing Footjob in the Nude – Joey's FeetGirls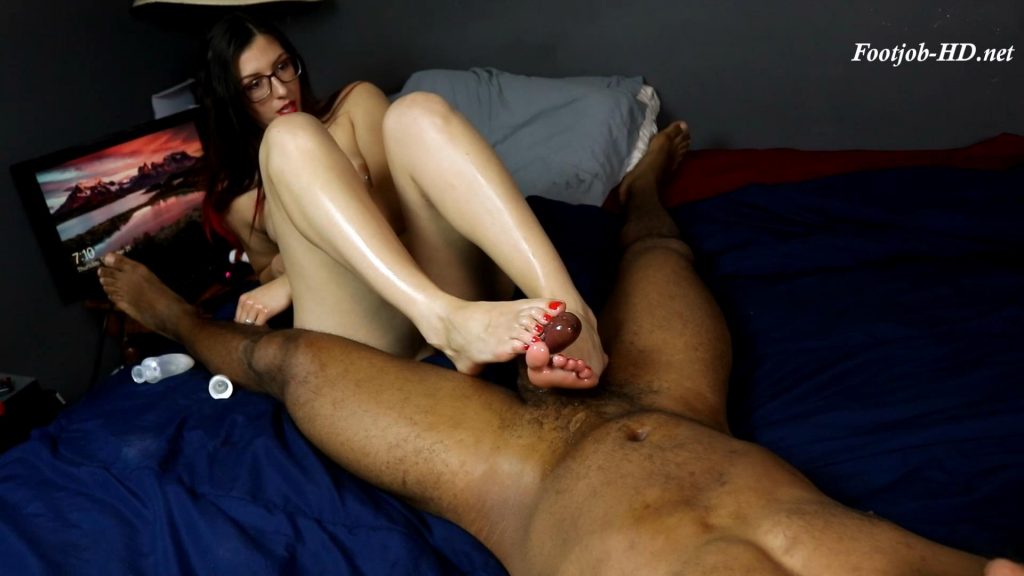 Josie's Teasing Footjob in the Nude – Joey's FeetGirls
This video started off as a custom request that we didn't mind doing it. A fan wanted to see Josie naked and heavily oiled feet.
In this video she teases the out of me. I'm pretty much ready to cum after the first minute or two of her skilled handjob. The rest of the video she spends bringing me very very close to the edge and back over and over, sometimes asking me if I like her feet when she hears me moan to stop, other times laughing at the fact that I'm not allowed to cum yet. She brings me close to orgasm and holds her arches around my cock as it pulsates, begging for an extra stroke to release. As soon as I calm down she quickly and tightly slides her feet down my cock which makes my dickhead swell with pleasure.
She flips over and gives me a reverse footjob, still teasing me. Then she puts her oily feet in my face and teases my dick with her mouth and I can actually still smell her smelly toes through all the oil. She puts her feet in the camera and wiggles her toes while jerking me off to an excited finish. At the very end, I zoom in on the cumshot and replay it in slow motion.
Size: 2 GiB Duration: 17 min Resolution: 1920×1080 Format video: MP4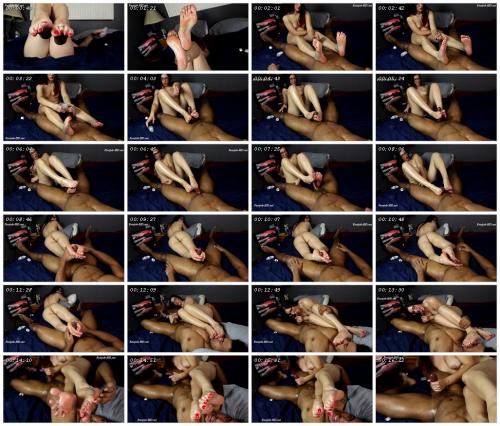 Download link:
Josie's Teasing Footjob in the Nude – Joey's FeetGirls.mp4