Kroger Cum Walk Fail – Stacie/Size 9 – A Taste Of Taboo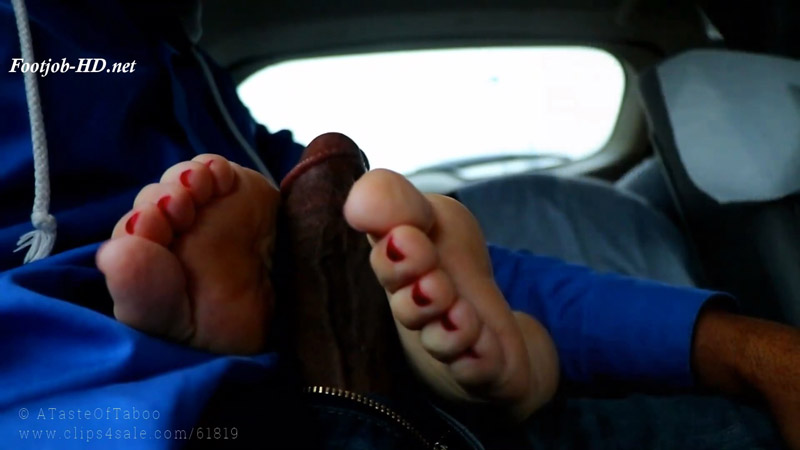 Kroger Cum Walk Fail – Stacie Size 9 – A Taste Of Taboo
It's a cold, grey,… quiet Sunday morning. Overcast. Building drizzle. Traffics light. We are ahead of schedule. "The aisle should be pretty empty…" I toss out, interrupting the growing silence. Seeing as our original plans were now rained out, we briefly discussed moving the shoot indoors later on during the drive. I decided against it. I'm sure she knew why.
The shoot opens with a close up of her Isabella slingback Crocs and red pedicured toes. After a little over 6 months, the infamous Kroger MILF/#SAHM, Stacie is back to give a recount of what finally pushed it too far. She really drops her guard making for some decent candid responses too. To add insult to injury, Stacie has also agreed to take a cummy walk of shame/atonement through the very same Kroger it all began.
We cutscene after filming her opening statements. As I'm checking my equipment to make sure its still dry, a pair of headlights come into view. They are cruising right towards us. Plaza Security. I wave, flashing my best smile. It's an older aged lady just doing her rounds. I ease into some off top jargon about us being at one of the local bars the night before and crashing with a co-worker who worked in/lived at the apartments behind the plaza. Its a solid explanation considering the terrain. She clearly takes note of the camera still holstered around my neck but grants a hesitant pardon.
Naturally, we relocate immediately. The idea of moving the shoot indoors is back up for discussion. Make no mistake, coming back to where it all started and taking the ultimate piss? Is exactly what this was all about. I thwart the idea once again and once again, I can tell she knew why I was taking yet another gamble. Beneath the friendly, neighborhood, video journalist exterior? I was hell-bent on blasting those soles outside of that Kroger. The scene continues with her stating just that.
As I get ready to unzip the Rod, I get a wonderful idea to have her read our text messages aloud when abruptly. Security pops back up. This time she cruises by at a distance. We seem to be undetected. Still, her presences prompted another quick cutscene as I barricade the windows with anything that would obscure visibility.
Shortly after, Stacie's wrinkly soft soles finally find themselves wrapped around the Rod at last. I coach her to stroke and tug as she reads our messages aloud. Sadly, f**king security shows up for the 3rd time and has spotted us again.
Size: 732 Mb Duration: 8 min Resolution: 1920×1080 Format video: MP4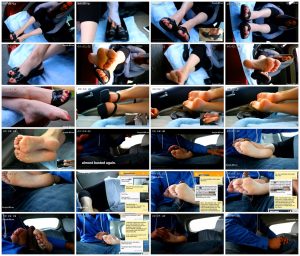 Download link:
Kroger Cum Walk Fail – Stacie/Size 9 – A Taste Of Taboo.mp4