Lana Havana is Back – Joey's FeetGirls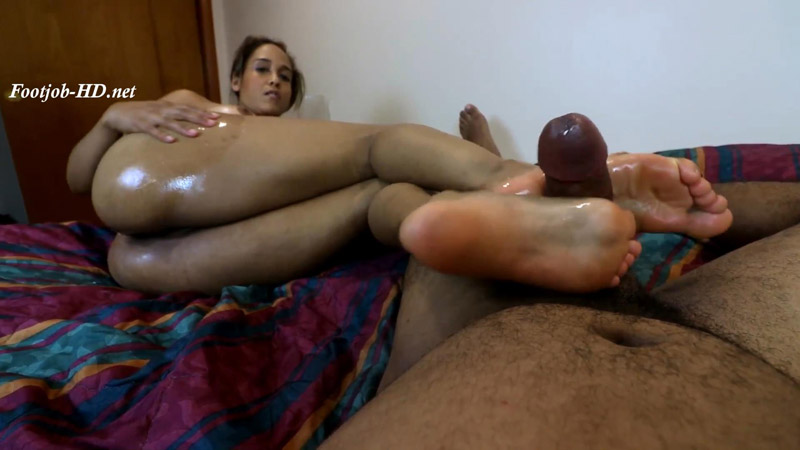 Lana Havana is Back
After my first meeting with Lana, I knew I had to experience more of that freaky side of her. We shoot a scene similar to our first one but this time I take her titties for a test drive.
The scene starts with her stripping down completely naked in front of me. She gets on her knees and blows me, my dick is almost fully erect by the time she even grabs it to lick it. I really tried to get an angle that showed her soles winkled on the floor while she kneels, but it didn't work out and I ended up cutting that footage from the scene. She really enjoys giving head and its obvious.
Her tits are looking perfect so we get them oiled up and she squeezes them together while giving me a titjob. She fucks me with her chest and I try hard to hold on. At one point I almost cum and she immediately licks the tip clear of any precum. She smacks her boobs and rubs my head on her nipples.
Next, we take to the bed and she shoves her smelly feet in my face while giving me a handjob. She talks about how long its been since she's cleaned her feet and I try my best to hold on while she strokes my cock. She lays on her side and administers a side solejob and yet again I'm edged to the brink of orgasm.
She kneels in front of me and uses a solejob on me when she starts touching her ass and pussy. She's really getting into it and starts fingering her asshole which really turns me on. To finish, I have her on her knees so you get a good view of her ass while I spray her wrinkled soles.
Size: 2 GiB Duration: 21 min Resolution: 1920×1080 Format video: MP4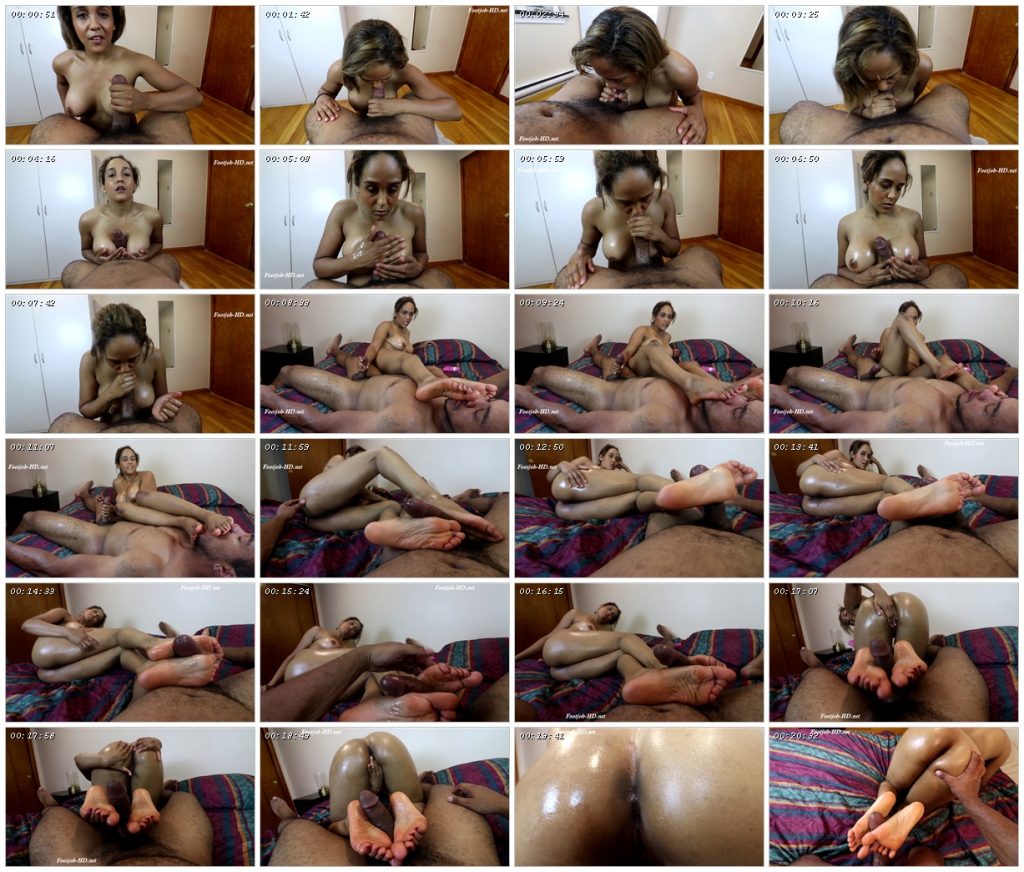 Download link: