Lazy Boyfriends Punishment – Kinky Foot Girl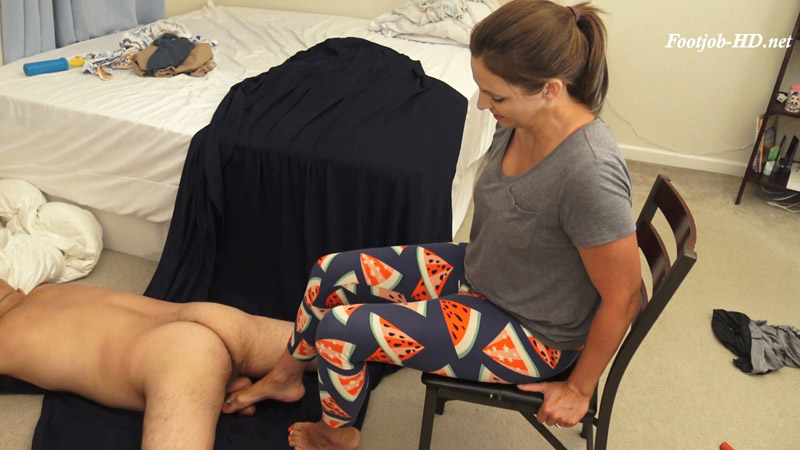 Lazy Boyfriends Punishment – Kinky Foot Girl
Kara just got home the gym and she is pissed! Her husband was supposed to clean up the hose while she was gone but he did nothing except play video games! So now she has him naked on the floor face down in front of her with his hands bound in front of her and his legs straddling the chair she sits down on.
She tells starts using her strong legs and her big size 10 feet to literally kick him in the ass and tells him that she is going to punish him with her big strong feet. She gives him a few swift kicks to the balls and then uses her long strong toes to roughly squish his cock and then kicks him a bit more and then press down with her powerful feet and then rub it fast and hard burning the bottom of the shaft of his cock with occasional kicks to him.
She insults him during the whole time and uses her big size 10 feet to punish his cock and balls thrusting them and rubbing roughly. She knows it will actually make him cum but that is her plan because when he does she does not stop! He blows his load but his punishment is just beginning.
She uses her big strong feet to continue squeezing and grinding and kicking his cock and balls and kicking him in the ass for several more minutes to teach him a real lesson.
Size: 871 Mb Duration: 9 min Resolution: 1920×1080 Format video: MP4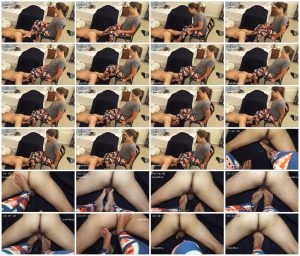 Download link:
Lazy Boyfriends Punishment – Kinky Foot Girl.mp4