Maid Ignoring Footjob – UNCHAINED PERVERSIONS GONZO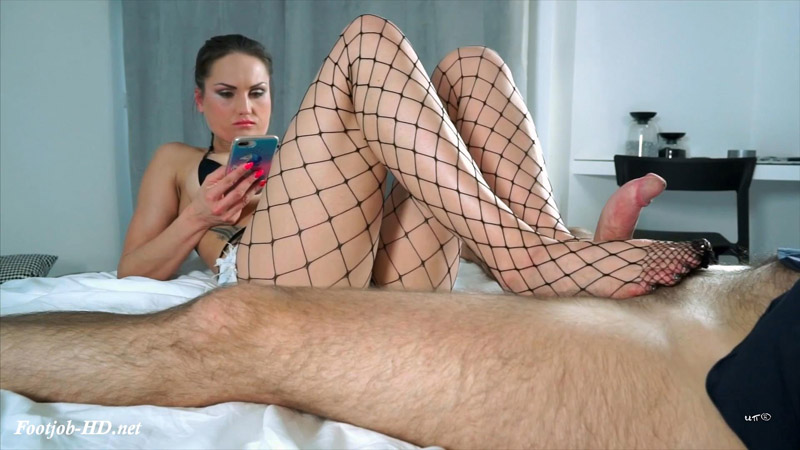 Maid Ignoring Footjob – UNCHAINED PERVERSIONS GONZO
Barbara and Olga are 2 friends. They're both from Czech Republic. Barbara is the attractive one. She immigrates recently in USA and she doesn't have green card. Olga is the ugly one and she immigrates in USA in 1996, now working as a maid, with a regular won green card. Barbara is working in a bar, as a stripper. She doesn't want to work forever in the strip bar, so she frequently asks Olga to find her a regular work… One day Olga asks Barbara to substitute her as a maid. Barbara comes to work in substitution to her fiend. She enters the apartment and starts to clean up and do domestic activities… when the householder comes inside the room. They are both surprised, because Olga didn't communicate her boss that Barbara is substituting her and she also reassures Barbara that no one is gonna meet her in the working day.
Barbara doesn't lost her mind, otherwise she seems she had a precise plan in her head; probably she comes in the wrong time intentionally. She gently says the householder she is Olga's friend, even thought he is not convinced at all, she gets closer to him while she removes her uniform, revealing a super sexy dress. She is wearing micro bikini, extra tight jeans shorts and fishnets. The man cannot help but shut up astonished. She says: "I want my friend Olga work ok?", then she gently pushes him on bed.
Now Barbara is watching her phone, while she is giving an ignoring footjob to the man. She is bothering of the situation, while the man has his dick rock hard. He reveals as a weak foot loser addicted. Barbara is working to obtain a job, but he doesn't take advantage from his position. He just remind Barbara to pay attention to him. but she just assures him about the fact she is concentrated on him. It isn't true at all: she keeps playing with the phone and mechanically strokes his dick going up and down with feet. The man is dying for that, cause he is only a loser and weak idiot in her control. However he tries again to push Barbara. She takes fun of him, by simulating in a theatrical way a fake orgasm. Then she says: "do you see? I pay attention to you. I'm loving it.". After 15 minutes of agony, the man is finally able to cum. Barbara ruins the orgasm of course, stopping her feet at dick base and watching the cum flowing copiously from his dick, like she is not interested in it !! Better she is disappointed and disgusted maybe. She is gonna be a maid-Mistress for sure, enslaving her Boss with her beautiful big sized feet.
Size: 1.7 GiB Duration: 19 min Resolution: 1920×1080 Format video: MP4

Download link:
Maid Ignoring Footjob – UNCHAINED PERVERSIONS GONZO.mp4