MILF Megan's First Footjob – Nothing But Footjobs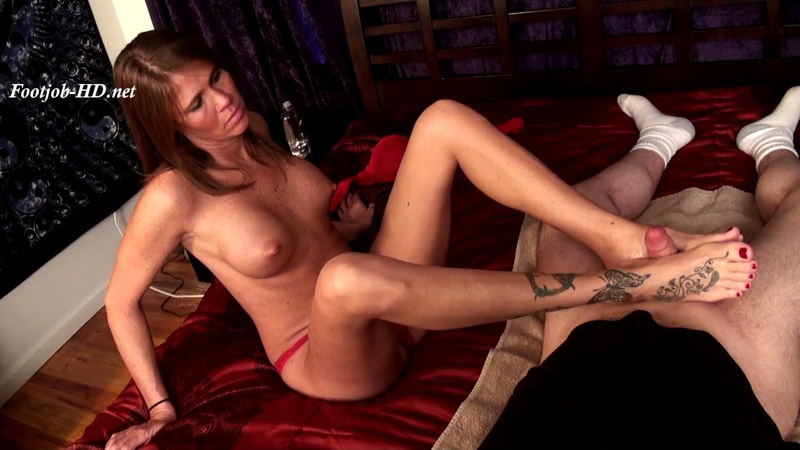 MILF Megan's First Footjob – Nothing But Footjobs
MILF Megan is a tanned hottie with big size 9.5 feet and size DD breasts to boot! Shes never performed a footjob before, although a few of her previous boyfriends have made it a point to massage her beautiful and sensitive feet. The idea of making a man cum with just her feet turns Megan on, so it doesnt take much convincing before shes relaxing on the bed with a cock between her silky soles!
"Mmm, you're going to enjoy this," coos Megan as she uses her bare feet to squeeze his cock. This is her first time giving a footjob and she takes it slow at first, stroking his shaft with her arches, watching in fascination as he quickly swells to a rock hare erection! She covers her feet in baby oil and strokes with confidence, wrapping her warm arches around his pulsing shaft, moaning with arousal as she watches his hard cock thrust between her gorgeous soles. Megan wants to get more comfortable and takes off her bra, revealing her big bare breasts, her nipples hard with arousal! She sighs and coos with pleasure as she massages his raging member with her feet, squeezing his shaft with her long toes, giggling as she makes him twitch and thrust his hips with the need for release.
Megan keeps him right on the edge of release, smirking smugly and moaning with pleasure, by the bright red cock popping between her toes. She teases him for over 16 minutes before she finally lets him cum! Megan strokes his shaft slowly but firmly with her silky arches, moaning and whispering with excitement as he gets closer and closer to release. "That's right, cum for me baby, let me see it," she whispers hotly. A few more strokes from her heavenly arches and he blows his load all over her feet and ankles, squirting several times before he's finally finished! Megan milks every last drop of cum from his twitching cock, moaning with satisfaction as her feet drip with his thick white cum.
Size: 1.3 GiB Duration: 16 min Resolution: 1920×1080 Format video: MP4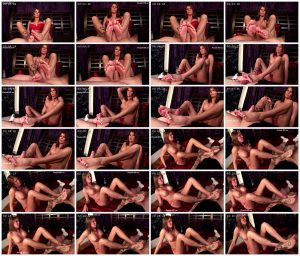 Download link:
MILF Megan's First Footjob – Nothing But Footjobs Footjob-HD.net.mp4