Nita Sativa – Joey's FeetGirls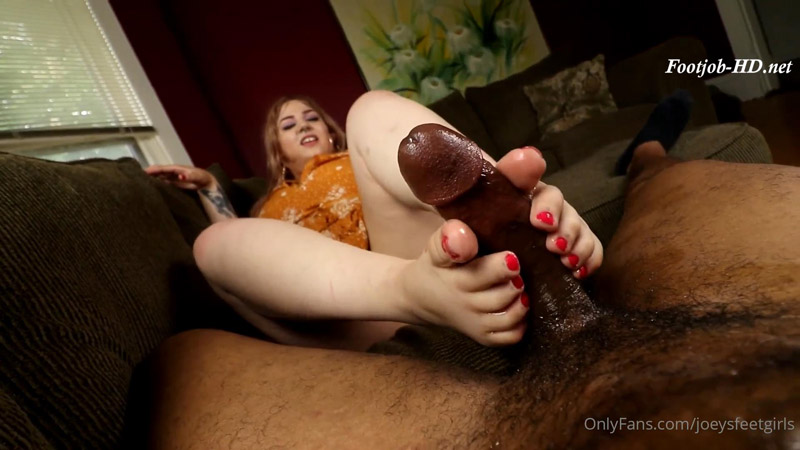 Nita Sativa – Joey's FeetGirls
I normally don't message dom girls on any social media sites, but I stumbled across twitter and decided to reach out considering she's in Chicago and maybe she might want to shoot some pics.
Well, she responds and goes on about how she checked out my page and liked my work. To my surprise, she admits that she's wanted to shoot some fetish stuff but hasn't really gone on camera with anyone. She's not exactly IN Chicago, actually an hour and a half northwest of me. But no big deal I'll take the drive.
I meet at her place and see her in person. She's a bigger girl but thick in ALL the right places. She got ass AND titties. I shoot her and try to show off her ass a little bit in each shot. We talk about the foot stuff on camera and turns out she has at least some experience with feet in her life.
She lays down between my legs and oils me up. She's particularly good at giving handjobs and its very clear she enjoys how turn on she makes me. She keeps her feet pointed up in the background, exposing her wrinkled soles the entire time. She sits back and grabs my dick and I can tell she's also experienced with footjobs by the way she holds it between her feet.
She lays on her stomach to give me a reverse footjob and again I'm surprised at how well she handles my dick. She uses a few different techiques which causes my precum to start draining. Her fat ass looks incredible in front of me (you know us black guys like some thick white girls!) so I have her bend over and reach back for a handjob with her feet around my dick.
Finally, she lays on her side and gives me a side solejob. She scrunches her feet up and I absolutely lose it, thick cum flies out of my dick.
Size: 1.8 GiB Duration: 21 min Resolution: 1920×1080 Format video: MP4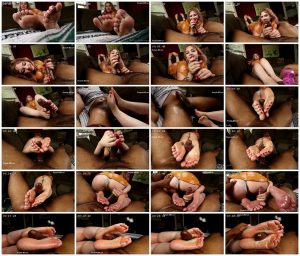 Download link:
Nita Sativa – Joey's FeetGirls Footjob-HD.net.mp4