Pearl Sinclair Gives A Reverse Footjob Handjob – Joey's FeetGirls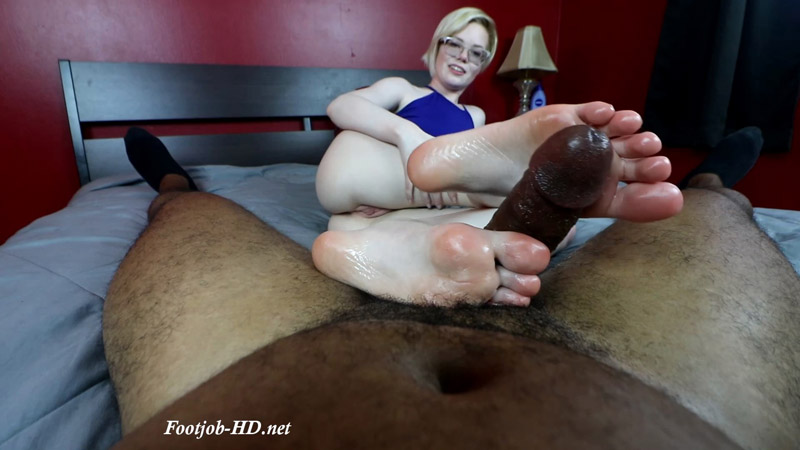 Pearl Sinclair Gives A Reverse Footjob Handjob – Joey's FeetGirls
In the second installment of Pearl's Pale Peds, I have her bend over and give a reverse footjob, exposing her petite soles and tiny fat booty.
The scene starts off with her in the pose administering a handjob but before long she bends over for a footjob, her skirt flipped up exposing the fact that she's wearing nothing underneath.
I kinda have a thing for a booty like Pearl's. For as much as I like a big fat ass, Pearl's tiny booty is right up my alley. It's small, as she is a petite girl all around, but its still so round and jiggly; she's got just enough fat back there to make it jut out prominently. Needless to say, I provides the perfect background for a footjob.
She alternates between giving a footjob and reaching back and stroking with her hand and gripping me between her wrinkled soles. In the end, she's laying on her side giving a side footjob. She reaches over to grab me with her hand for a moment but the image of her holding my cock in her hand with both feet wrinkled up at the base of my cock was such a sight that I let her finish me like that even though the intention was to let her drain me with her feet. I know some of you hate a hand finish but I'm telling you it looked to good not to let go at that moment!
Size: 2 GiB Duration: 21 min Resolution: 1920×1080 Format video: MP4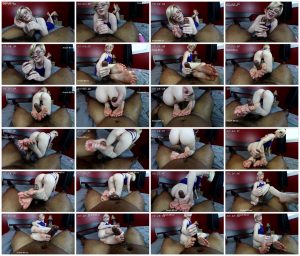 Download link:
Pearl Sinclair Gives A Reverse Footjob Handjob – Joey's FeetGirls_Footjob-HD.net.mp4
Download link:
Pearl Sinclair Gives A Reverse Footjob Handjob – Joey's FeetGirls.mp4