Picky Rich Bitch Female Training Footjob – Unchained Perversions Gonzo – Miss Alisa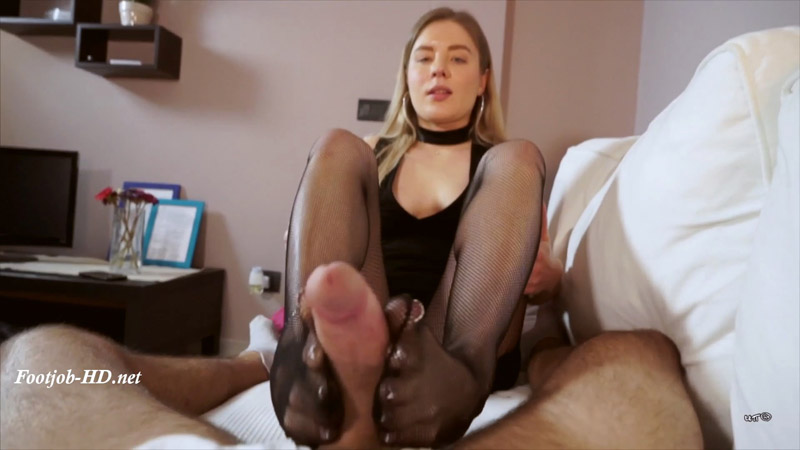 Picky Rich Bitch Female Training Footjob – Unchained Perversions Gonzo – Miss Alisa
Miss Alisa is a very picky and spoiled rich girl from Russia. She is spending BIG money for shoes in her Italy journey. That's why the shop assistant Meggie was sent to her directly in her room. Alisa is just arrived in Italy and she is also upset for a last minute changing in her reservation. She is by now in a cheap apartment.
Meggie is trying to find the right shoes for her… but Alisa is rude and hard to please. Maybe Meggie was also wrong with the selection, because all shoes are from the cheap segment. Alisa is getting annoyed and she's starting to offend Meggie, talking with her like she was a servant. Meggie is getting angry too from her side, so finally Alisa decides to call the shop administrator to solve the problem.
Now the shop admin is sitting beside Alisa. He's asking to Maggie the reasons of the problem, at the same assuring Alisa she is gonna be compensated for the problem. The solution is very easy: he is gonna take some other shoes from the shop and he is gonna come agin in the room only at Alisa's service. He said he is gonna be right back in a few. At the same time, he switch on a relaxing music for Alisa, to relive her tensions while she is waiting. He steps out the house, and some strange noises are produced from the device. The man has tricked Alisa. There are recorded some mesmerising sounds, so Alisa is very soon in a trance status. When the admin is back, he is gonna use that fucking annoying bitch for his sexual satisfaction. He said Alisa he has to measure her feet size. The girl is probably seeing that in her mind, but Andy has his dick out of the pants, making her performing an amazing footjob with her fishnets. The girl is programmed in a perfect way, she is the perfect dream for a foot fetishist. She has prehensile toes, long ones. She has got high arched feet. She got soft soles, gentle touch, strength in legs. She has everything a man could desire for a perfect footjob. Andy is moaning in pleasure. He cannot stand all this pleasure, making great efforts to keeps sperm inside. At the end, he orders her to turn around and he covers her fishnets soles in sperm. What a great footjob man!
Size: 1.5 GiB Duration: 18 min Resolution: 1920×1080 Format video: MP4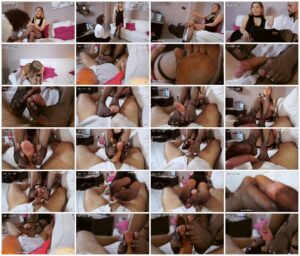 Download link:
Picky Rich Bitch Female Training Footjob – Unchained Perversions Gonzo – Miss Alisa.mp4