Pixels Stinky Pokemon Soles Squeeze Out An Oozer – 1st EVER Footjob Attempt – Pixel/Size 7.5 – ATOT Amateur Footgirls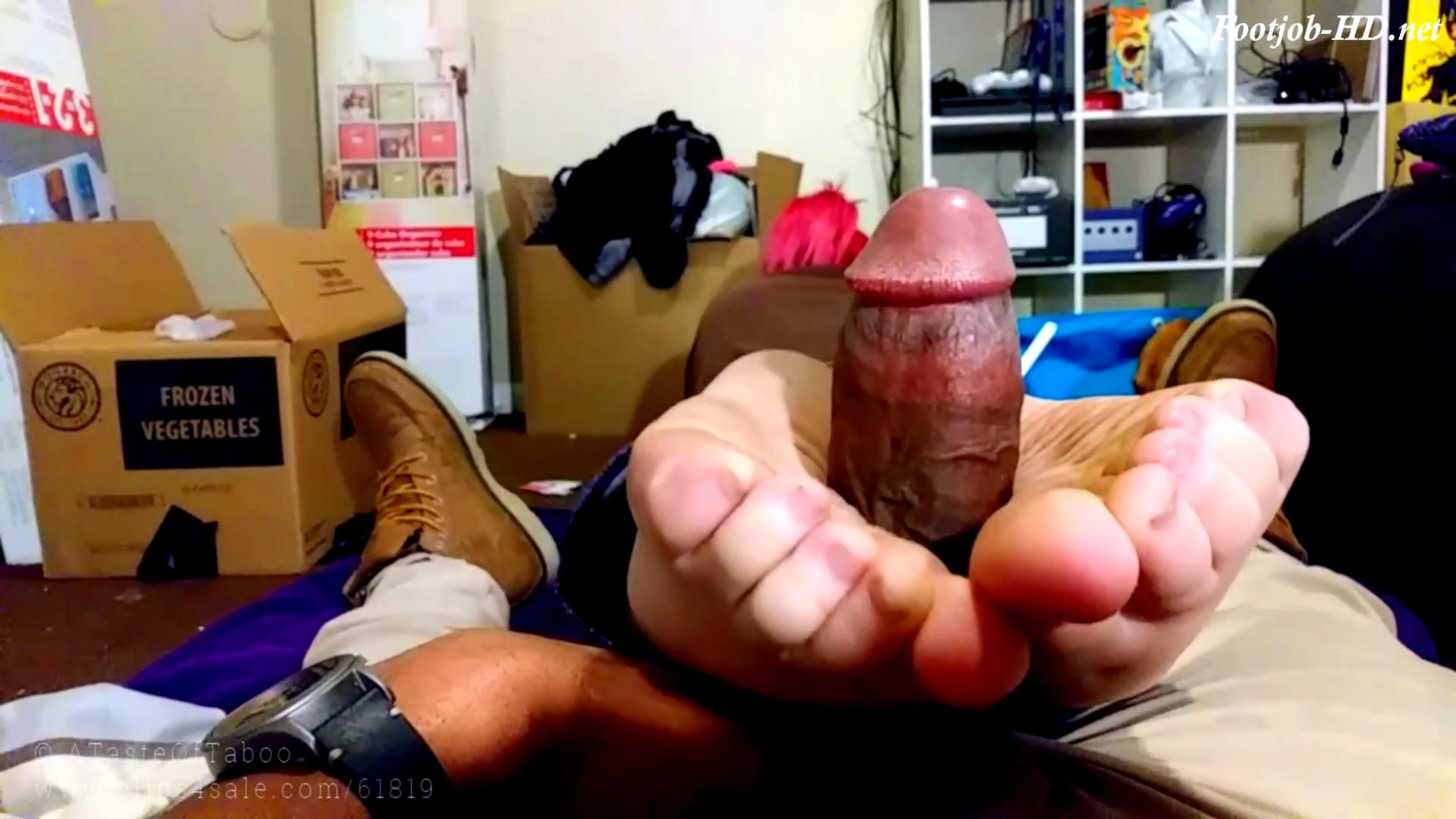 Intentionally or not, there's something about Pixels wide meaty soles that cause me to #angerblast every-f**kin-tiiime >_< So much so that she asked numerous times before our last shoot, "Sorry NOT Sorry_Pixels Soles Get ANOTHER Epic #ANGERBLASTERS Cumload," if I could unload some the day before in efforts to "dial it back." If you've been following her series then you'll know not only is she not a fan of getting her feet blasted (MUCHless as much as I unload on em), but she also refuses to actually give me a footjob.
About 3 weeks go by before she finally responds to my email. Clearly she's in some sorta pickle and needs a little monetary muscle. In short; Her old roommates f'D each other over and it was time to jump ship and lay down anchor at a new port before it was off the market. But now she was short on her security deposit and in danger of losing her new spot in the midst of unpacking! The scales are definitely tipped in my favor and I take advantage of the odds immediately after hearing more about her emergency. The shift in my stance is bold and immediate. I wanted to make it clear I was going to take advantage of the situation and let her know I'd like to book the shoot a week from then specifically so I could drench her soles more than I ever have before. There's a short pause between or text message correspondence before she replies. She needed to make the move happen asap, like that day asap. Unfortunately I unloaded the day before, but my sack was already aching at the mere realization of what was currently happening so I agreed. I continue on to explain that there was no huge rush into it but… "besides bigger cumshots, footjobs and post cumshot milkings would now be required for our arrangement to continue." She responds almost instantly with one word… "Ok? =/"
Thats all it took. I literally read her reply and left. No fancy cam equipment or pre shoot ritual. We actually agreed to do this as more of an off the record/just for me kinda gig. We meet up about 30mins later and square away the formalities before diving right in. You'll get a good perspective of her geeky/nerdy/ALT/punk/gamer/scene-girl vibe looking around her messy room. She's been wearing a pair of Pokemon MewTwo socks for a couple of days while unpacking and moving into her new place. We decide to clear out a bit of space on the floor. She grabs a book and lays down on her tummy.
I ask her to give me a moment whilst I release the Rod before sandwiching it between those sweaty wrinkled meaty soles. Surprised that I'm already erect she says "Wow, like magic." From there I have her do some scrunches, spreads, and ankle crosses to tease and edge on my frustration. I could smell the aroma of her sweaty little cum catchers getting stronger with each glorious toe spread. I get the idea to stuff my Rod into her warm sweaty, even stinkier, sock and she can't help but to laugh about it. I throb and pulse the entire time she's laughing, trying to (and hopefully managing to) leak a bit of precum into the toe-box of her sock. After she regains her composure its more scrunches and squeezing.
Although I'm sure my help with her situation played a factor, I was inspired by how well she was handling something clearly out of her comfort zone. I sensed another cold approach footjob opportunity wafting thru the air. "Would you be up for…kinda..turn in..this..into a shoot?" Watch as moments later Pixel wraps those soles around the base of my Rod and attempts to preform her first ever footjob.. well more specifically solejob. She has A LOT of potential! The grip is strong and snug. I have her toe spread, flexing her arches and increasing the pressure around the Rod. Bringing it to full mast before stuffing it back into her stinky damp sock.
I begin her to instruct her on her first footjob lesson. It was an okay attempt but short lived. For her first full contact experience I wanted to engrave in her mind the power of her soles and how far a solid unforgiving grip could go. I have her cross at the ankles and rubber her feet together while I edge and try to suppress the mounting fluid pressure. Then its back between the soles, arches locked together at the base of the Rod, while scrunching and spreading her toes. The Rod stands at full attention without any regard of being modest. It needed this and was not ashamed to alert Pixel of the effect her moist sweaty soles were having. It pulses and throbs involuntarily and repeatedly while she continues to scrunch/spread and quietly attempts to read.
The pressure begins to surge and my frustration along side it. Instead of caving I decide to kick my ass even more and have her adjust as well as intensify the grip squeezing closer to the Rods head. Without my instruction Pixel maintains her vicegrip hold and slowly starts bobbing her soles up and down. She would of had to be nerve to not feel how rigid and uncontrollably I was throbbing BEFORE she began to coax on the frustration. Like I said, I had unloaded the day before… but, she didn't know that. For all she knew her gentle snug strokes were about to bring forth another assault of violent gushers… and yet still… SHE took it upon her self to stroke.
The realization brings me to the edge. I reach down and grab the base of the Rod; my last resort for prolonging the misery. I can tell the shift in my position has alerted her. The stokes stops and the squeezing starts. Tighter. Her feet slip out of alignment and overlap. Tighter. I cave and give in. Tighter. It surges up and attempts to erupts out. Tighter. My hips buckle and another gush surges up. Tighter. It slowly oozes out in thick white globs. Tighter…
Size: 800 Mb Duration: 8 min Resolution: 1920×1080 Format video: MP4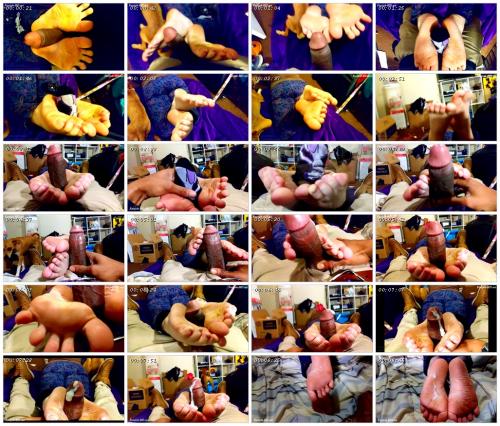 Download link:
Pixels Stinky Pokemon Soles Squeeze Out An Oozer – 1st EVER Footjob Attempt – Pixel Size 7.5 – ATOT Amateur Footgirls.mp4