Public Cum Diary 6: Our Riskiest Footjob Gets An Audience In the Park! Jack Frost Cum Paints Loren's Sweaty Toes (Sale!) – Loren Love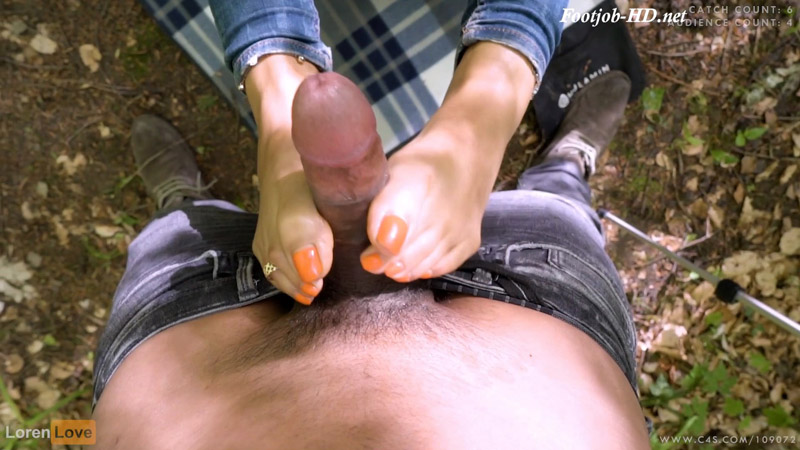 Public Cum Diary 6: Our Riskiest Footjob Gets An Audience In the Park! Jack Frost Cum Paints Loren's Sweaty Toes (Sale!) – Loren Love
The first days of summer are here and the sun is out and you know what that means – suns out, toes out! dicks out? Even though it had just rained, Loren gets her pumps on and makes her way to the park. After a decent hike in pumps, Loren's feet get very sweaty so she can't wait to remove them – a moment Jack looks forward to. Loren gets onto a bench table, immediately getting some surrounding looks – so she gives the onlookers a nice dangle show and then finally presents her bare feet and soles on the table top for all of nature, the sun and all the wandering eyes to feast upon.
Being watched, gets Loren all wet and horny – so she signals Jack and off she goes to get a hard cock between her toes. Loren and Jack find a spot which at the time seemed empty and she proceeds to quickly get her long orange painted toes on Jack's already rock hard cock, jerking it with vigour. Her sweat glistened feet smells divine causing Jack to leak cum. It's all fun and games until the couple get caught! Acting casual is their immediate response but that is pretty hard to do when one is caught with his hard cock out with the other lying on the ground with her feet in the air pumping a big black dick. But to their relief the strangers continue walking on by so Loren and Jack, fueled by dirty thoughts, continue with their risky behaviour!
The couple get caught again, a total of 6 times!! Surprise surprise who would have thought XD… However, during one of those times there were 3 guys (who you can hear shouting) who chose to not walk on by, deciding to just watch from a bench. Jack proceeds to prepare to leave but Loren see's them all give a positive signal so she doesn't move from her position and tells Jack – "Keep him (that D) out and let's continue, let them enjoy the show."
A lot more happens close to the cumshot compelling Jack and Loren to leave which is seen in the clip! It's not a show for everyone, we know that. To the dismay of the majority audience, the two eventually find a more secluded spot. Jack plasters those hot toes with a creamy frosting. They may have thought that was the end of any surprises but this cumshot had an unfortunate casualty!
Fuck, that was fun! Give it a watch, you will not be disappointed! Has all the makings that a fetish kink needs.
Size: 1.9 GiB Duration: 21 min Resolution: 1920×1080 Format video: MP4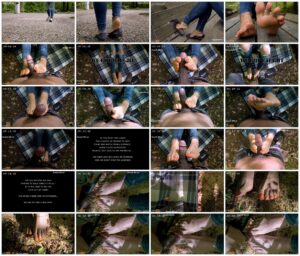 Download PrimePlus:
Public Cum Diary 6: Our Riskiest Footjob Gets An Audience In the Park! Jack Frost Cum Paints Loren's Sweaty Toes (Sale!) – Loren Love.mp4
Mirror:
Public Cum Diary 6: Our Riskiest Footjob Gets An Audience In the Park! Jack Frost Cum Paints Loren's Sweaty Toes (Sale!) – Loren Love.mp4