Rain Makes me Crave Her Soles and Ruins my Orgasm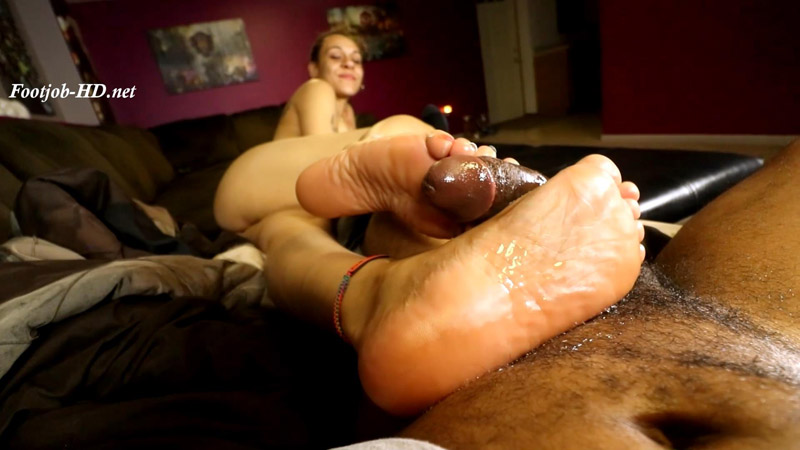 Rain Makes me Crave Her Soles and Ruins my Orgasm
I meet Rain (@crave_my_soles) one day after I take a look at my IG and I see this girl had posted a picture of a big "Welcome to Indiana" sign and I'm like hell… who is this? I know that sign!
I send her a message and she's down for a shoot. Awesome. I meet her at my local watering hole and we drink some while we bullshit about feet and other stuff. In the meantime, another one of my girl friends messages me to hang out that evening too. Cool.
So we get a nice buzz on and I close out my tab. Lets head back to my place and have some fun.
Rain had made her feet smelly for me so I absolutely had to start the scene with a foot smelling handjob. She's kinda freaky I soon discover. I have her lay between my legs to continue with a handjob when she takes it upon herself to treat me to some head as well. Awesome. It also turns out Rain likes girls too and is into sucking girls toes and everything. We start the footjob and my friend LaLa is in the background but Rain makes her bring her feet in so she can suck her toes while treating my dick to her soft soles.
I'm not gonna mention too much of what happens on camera as you can still see it on the preview. What I DO want to discuss is the ending cuz of how it went down. So check this out: I'm gonna cum, moments away from squirting. Just then, she tries to switch the grip she has on me and my dick flops over, just out of sight of my camera lens. A huge jet of cum squirts out off camera! FUCK! You can see the cum splattered on my hip and I still drizzle some cum out as she regains control of her grip. The good news: I haven't actually finished cumming. She fumbles with my dick a bit before she gets it back into the original position where she's holding it with one foot while the full length of her other sole strokes me. I feel cum welling up again… Omg I… Think… I'm… Gonna… Blow… Here it comes… and she drops my dick AGAIN! The second time in a row my orgasm is ruined, a huge rope of cum shoots out straight towards the camera. Now she gets on her knees and starts giving a solejob. I let her stroke me for a bit before I call LaLa over, who has been sitting down watching. I have her grab my dick and jerk me off to my third and final orgasm. All of it repeated in slow motion.
Size: 3.7 GiB Duration: 31 min Resolution: 1920×1080 Format video: MP4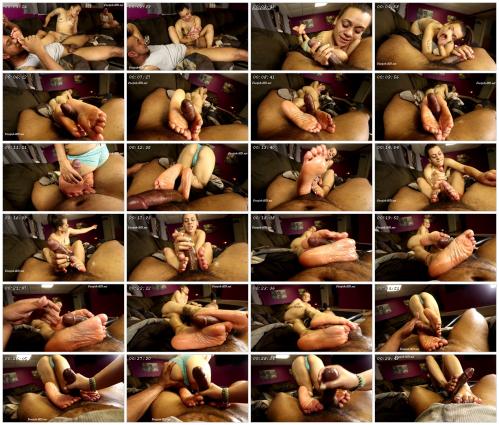 Download link:
Rain Makes me Crave Her Soles and Ruins my Orgasm Footjob-HD.net.mp4