Reesha's White Pedicure – Joey's FeetGirls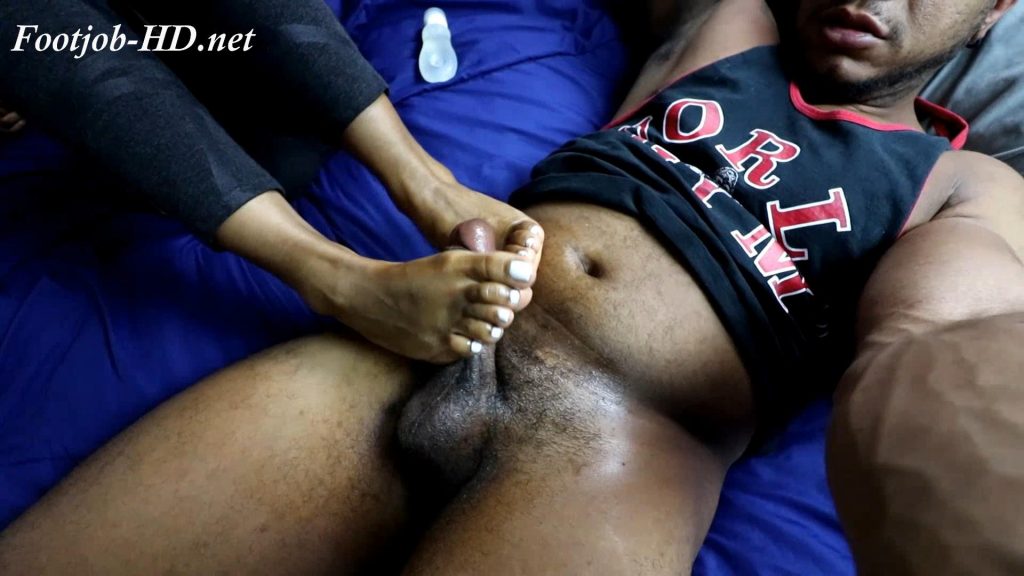 Reesha has been my bestie for almost two decades and I haven't touched her feet in probably a year or more. She calls me on the phone and we're talking for a bit before she tells me she's in need of a pedicure. As soon as we get off the phone, I send her a few dollars via Chase quick pay and tell her as soon as she gets her feet done to bring her ass over to my house so I can indulge in them.
A few hours later she shows up with her toe separators still in and her nail shop disposable flip flops. I get a few pics of her feet before I lay down and let her rub her feet on my crotch.
We keep it simple, only a couple different positions. She strokes me with her soles while laying on her side. I instruct her to sit up and press down on my dick with her white toes which feels amazing. I almost lose it then but I hold back while she goes back to laying on her side for some more soles action. I was going to have her lay on her stomach and make me cum with a sole job but then it was feeling way too good and I start squirting cum in the air.
Size: 699 Mb Duration: 7 min Resolution: 1920×1080 Format video: MP4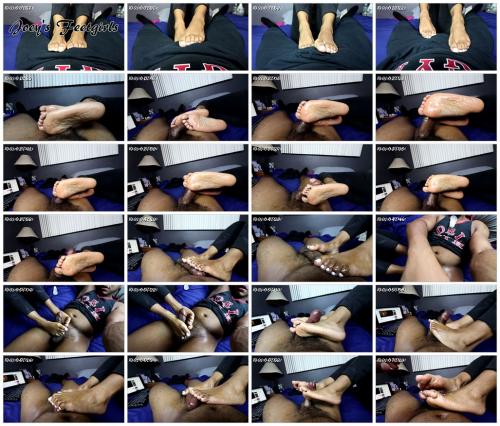 Download link:
Reesha's White Pedicure – Joey's FeetGirls.mp4